The day has finally come. The vacation has long been planned, the flights are booked and you are ready to depart.
The only question is: How to pack for a dive trip?
In this article, I will give you a list of things you need in your suitcase when traveling to other places for scuba diving and give you some tips and tricks I have picked up over the years.
You can also download this scuba diving packing list and bring it on all your dive trips from now on!
The ultimate scuba diving packing list 2023
If you are packing right now and desperate to read the list, here it is without further ado. You can leave this page open and checkmark what you have right here.
Important Documents
Hygiene & Medical
Scuba gear
Beach & Swimming
Clothes (diving specific)
Electronics
This is just the list that is mostly specific to scuba diving trips. Of course, you'll need to pack shirts, pants, underwear, and so on, as well.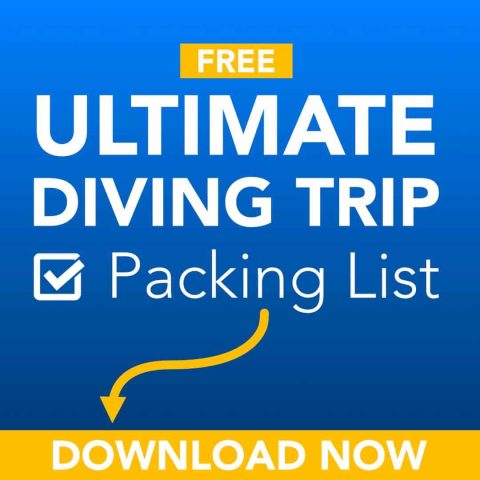 How to pack for a dive trip?
Although the past months have not been the best for diving trips, 2023 is bound to be great for scuba divers!
Packing for a diving trip is a little different than packing for a beach vacation or city trip. Obviously, you will need clothes and other travel items, as usual. In addition, surprise surprise, you will take your scuba gear (if you own any).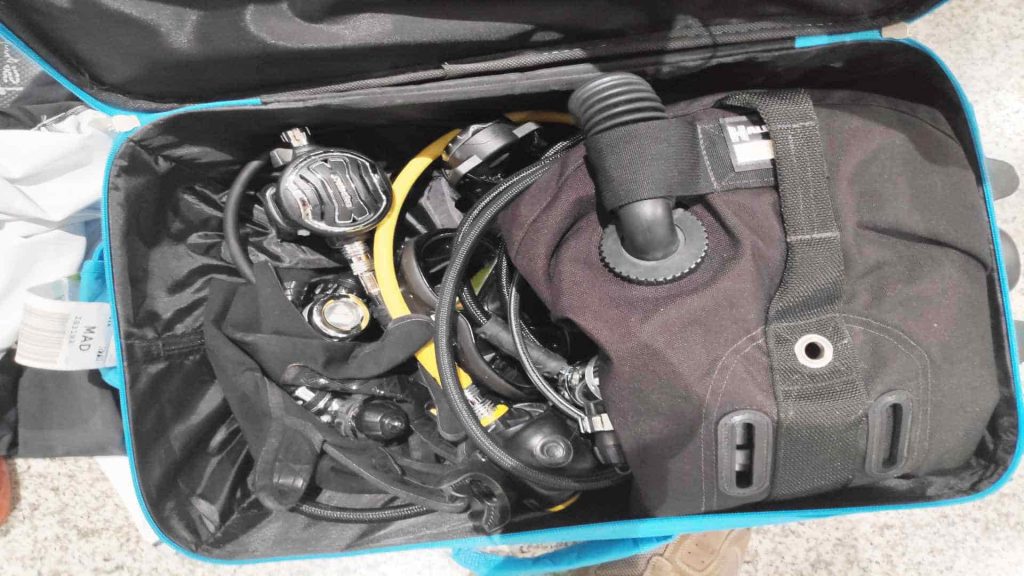 However, don't just bring everything you have and try to make it fit in your suitcase just to end up with overweight charges at the airport.
Instead, ask yourself a number of important questions related to the specific location you're traveling to and the kind and amount of diving you'll do there.
For example, "how many spare batteries for your computer are necessary?" and "do you really need a sweater in Egypt in the summer?".
I have done some quite extensive traveling in my life, both for scuba and non-scuba diving activities and the most important lesson I have learned was: Less is more when packing for a dive trip!
In general, there are only a few things that must not be forgotten, and they usually aren't even connected to scuba diving at all. Passport, credit cards, visa, underwear…you get the point.
The only things you really need in regard to scuba diving are your logbook, your dive insurance card, and your scuba certification card.
The rest can always be bought, rented, or borrowed on-site, even last-minute. Trust me, you're not the first diver (and won't be the last either) who forgets a mask, dive computer, or couldn't fit their BCD into the suitcase.
Diving trip operators know this and prepare accordingly. 😉
Oh, and yes, you DO need a sweater in Egypt, even in the summer and two spare batteries are usually sufficient for any given trip.
Important questions to ask before a diving trip
Here are some things I ask myself before I travel:
What will the weather be like at my destination?
Check your weather app on your phone or computer or simply ask the trip operator about the current weather at your destination.
I will not bother explaining why your packing list might need adjustment depending on the weather.
However, keep in mind that after days of diving you WILL get colder, even if the outside temperatures are super high. This is especially true on multi-day liveaboard safaris.
What kind of accommodation have I booked?
Some diving camps may only provide shared showers at the lower-priced apartments, while other dive resorts do or do not give you beach towels. Make sure to pack accordingly.
Will I be on a boat?
You will not need shoes on a liveaboard (in fact, some boat operators forbid you from taking them on board in the first place), but you might want to pack some medicine against seasickness, or an extra power bank for charging your devices.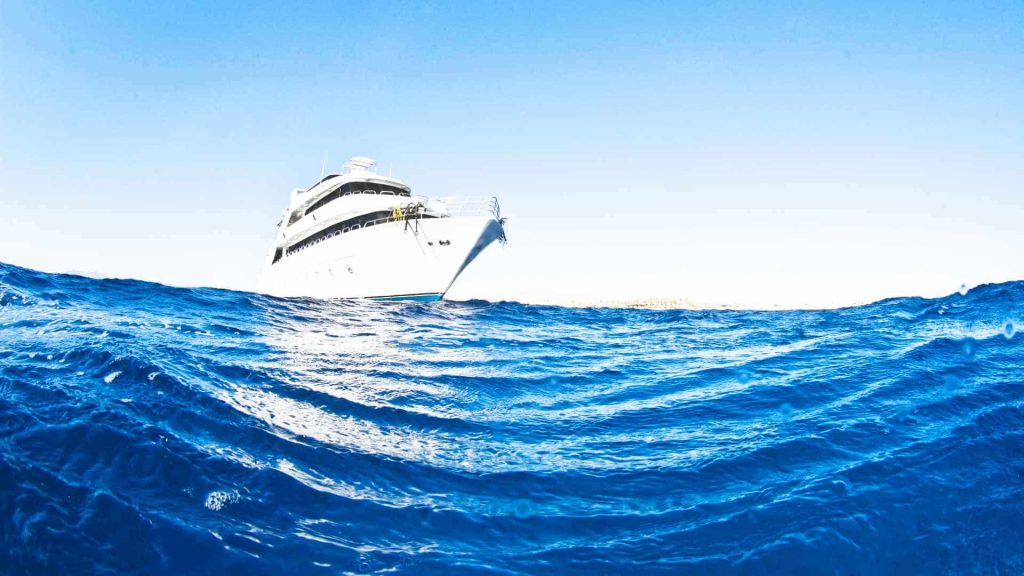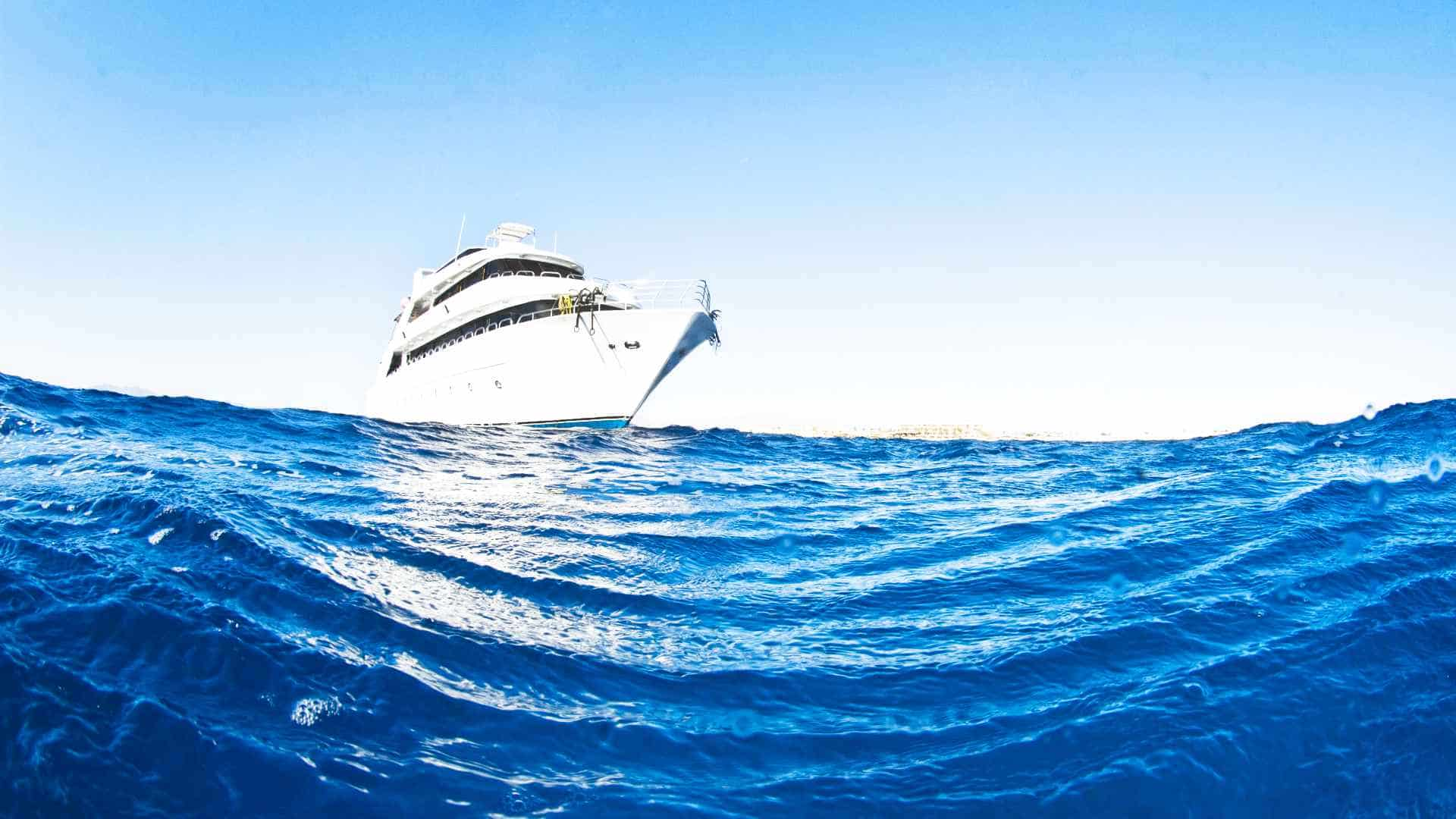 How much of my vacation will be spent diving?
The more you dive, the less time you will have for other activities…and vice versa. If you travel for one week and booked 5 or 6 diving days (abide by the no-flight times!) you will most likely not need your hiking boots.
On the other hand, if you only want to get in a couple of days of diving, consider renting certain pieces of equipment to save space and weight in your suitcase.
What kind of diving will I be doing?
Boat dives mean you need a surface marker buoy (SMB), which will not be necessary when ice diving in a lake. On the other hand, please leave your drysuit at home if you plan on diving in anything warmer than 24-26°C. 😄
What are my airline's regulations in regard to (diving) gear?
Some airlines don't allow you to take certain pieces of equipment onboard without prior approval or extra fees.
Li batteries for your underwater camera and underwater torches, large knives, and other special scuba gear parts often cause some issues, especially when you try to bring them in your carry-on (please put the knives in your suitcase).
If you need a second suitcase, be aware that many airlines charge extra for diving gear and will require you to check it in at a separate counter.
What kind of valves are in use at my travel destination?
Make sure to check whether the tank valves at your dive resort or boat are DIN or INT. In case they differ from your own setup, get an adapter or consider renting the regulator (although I don't recommend you do).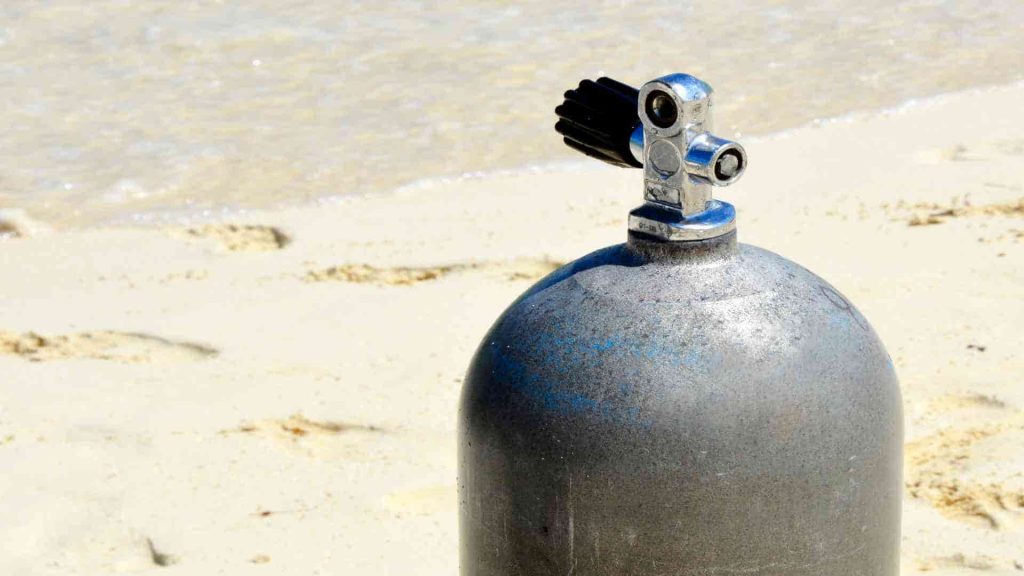 Is there anything I absolutely cannot buy at my destination?
You can always buy more shirts and swim trunks wherever you go. Are you someone who likes to bring home souvenir shirts? Leave some of your own at home and save space.
On the other hand, prescription medicine absolutely needs to go with you, as well as your logbook and scuba certification card!
What could be useful on a dive trip besides scuba gear?
I like to always bring a few things which have nothing to do with diving but make sure the vacation gets even better.
Especially on liveaboard safaris, a small speaker for listening to music is super convenient.
I always bring two or three extra chargers for myself, guests, and other divers in case they forgot theirs and it does wonders to make you new friends. 😄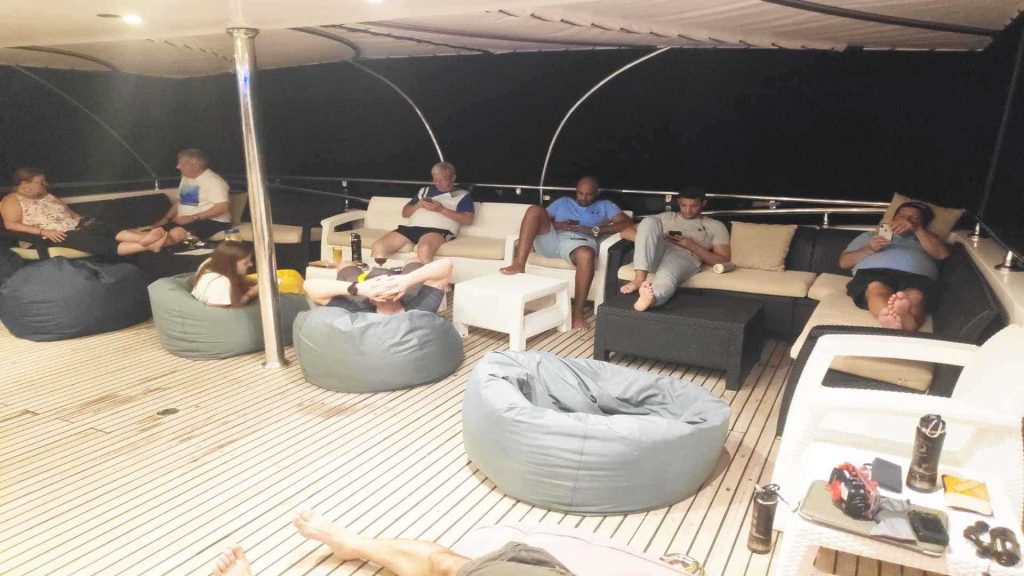 Additionally, it's always nice to have at least one "nice" outfit in case there is an after-dive party or get-together. Sure, beachwear is convenient, but who doesn't like to dress up a little more and enjoy the same from their travel companions?
Should you bring your own dive gear or rent it during your dive trip?
It is best to bring essential pieces of your scuba gear on a dive trip yourself, such as a mask, snorkel, fins, regulator, and dive computer. These are light in weight and renting them is often comparably expensive. BCD, suit, and other heavy items should only be taken if you have enough weight available in your suitcase.
This is arguably one of the most asked questions before packing for a scuba diving trip.
So much so, that I wrote an entire article on whether you should rent or buy scuba gear.
There are really three options you have here:
Rent everything and don't even bother bringing any equipment
Bring everything yourself
Rent only the least expensive items
Rent everything
If you own no equipment at all (besides your ABC set), or only one or two extra items, this is the way to go. Simply don't bother wasting any luggage space and just rent a full kit on site.
Especially if you are only a vacation diver and don't do any more than about 20 dives per year, there is absolutely NO reason to buy a regulator or BCD, as the cost of maintenance itself will be higher every year than just renting it.
What I suggest though, is to have your own ABC set, and your own dive computer. Owning your own ABC set is just more hygienic and dive computers are usually the most expensive items to rent.
Additionally, you get to keep your logged dives inside your computer which I find super convenient.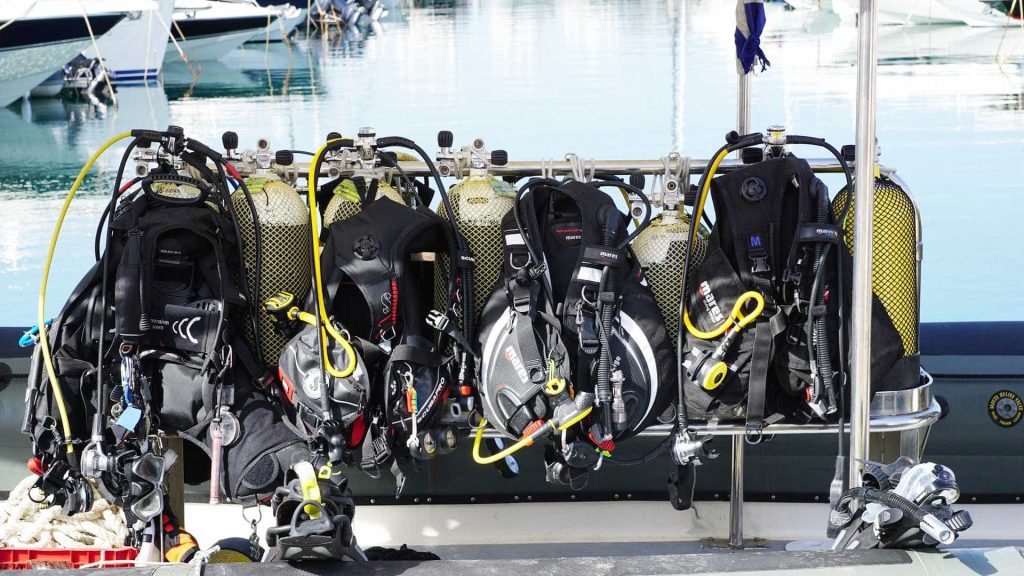 Bring everything yourself
If you have your own dive equipment at home which is suitable for the kind of diving prevalent at your travel destination, I am a big fan of owning everything yourself.
Not only can you be sure the equipment is exactly how you want it to be, but it is also more cost-efficient than renting every time.
Last but not least, renting single pieces like regulators or BCDs is often almost as expensive as renting a full kit, so if you bother bringing any equipment, do it right. 😉
I also very much enjoy knowing who has previously breathed from my regulator, and finding comfortable rental fins and boots at my shoe size (47/13) is no fun at all.
Rent only the least expensive items
The last option is to bring what you can and rent the items with the highest weight-per-euro/dollar ratio.
Let's be honest. Packing an ADV-style BCD is no fun (go Backplate & Wing!!!), no matter which brand or size. Whether you own a small or extra-large one is only marginally different and will be annoying.
Therefore, I strongly believe that renting a cheap BCD is your best bet if you are on a tight weight budget with your luggage.
Second are regulators, which are very expensive to purchase and should never be in your suitcase. If you want to bring it, put it into your carry-on item so it does not get stolen or lost.
Again, I advise you to buy your own computer and ABC set, which can be used in any case, even if you are not even scuba diving the entire trip.
Mask, snorkel, and fins are simply the base equipment any diver should own, so why not bring it?
On average, a computer will cost about 10-20€ per day, so even if you only do 5-10 days of diving every year, you will save money after only your second trip.
One thing I rarely bring on trips is a drysuit, especially when taking a plane to get to the destination. It's just so heavy and takes up a lot of space, I don't think it is worth the hassle or the money I (don't) save by bringing it myself.
Conclusion
I hope this scuba diving packing list helps you as much, as it has helped me through the years!
If you know anything that absolutely should go on here, as well, post it in the comments and I will make sure to include it asap.
Join the email list to get regular diving tips, tricks, insights, and news straight to your inbox!
Always dive with friends and happy bubbles. 😃
Cheers
Julius
Make the most out of every dive
Join more than 21,300 readers on our email list for more tips & tricks!
We send out one newsletter per week, every Wednesday.