The Atomic Aquatics V2 semi-dry snorkel is a Mercedes among scuba snorkels and looks gorgeous.
It works flawlessly and does everything you could ask from a snorkel.

If you are willing to pay a premium, you will get a premium piece of equipment.
Already know the Atomic Aquatics V2 is for you?
In that case, click on one of the links below for the latest prices. If you are undecided still, read the rest of the review to find out if the Atomic Aquatics V2 is what you're looking for!
Reasons to buy
Looks super cool

Great build quality

Great materials

Ultra-lightweight

Super easy to purge
Reasons to avoid
Rather pricey

Reports of jaw fatigue (not in my case)
Where to buy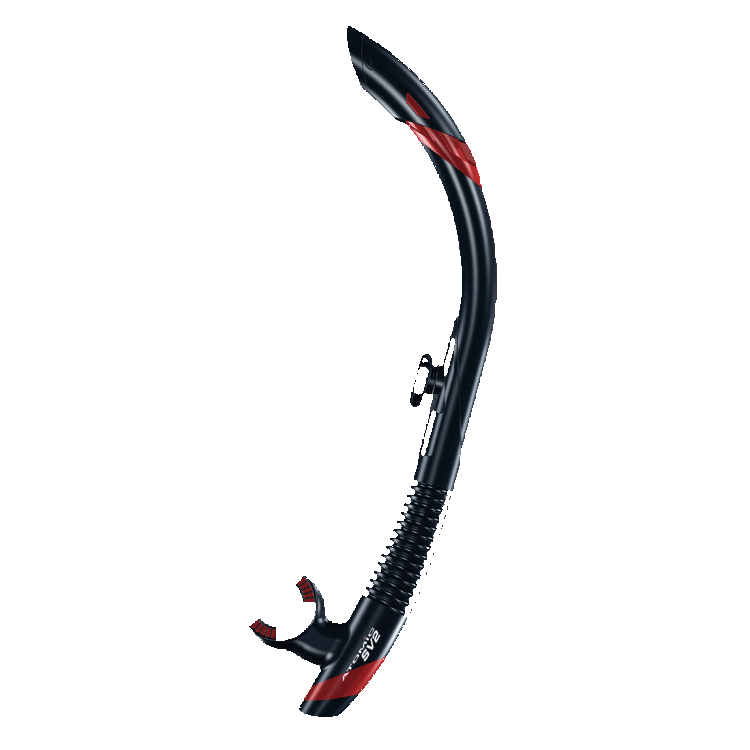 MSRP: €79
Our Atomic Aquatics V2 review
Below you find everything you need to know about the Atomic Aquatics V2, its features, specs and what we like, and don't like about it.
The Atomic Aquatics V2 snorkel (often just called the Atomic V2) is a typical Atomic Aquatics scuba gear product. Great materials, looks amazing…and quite pricey.
As usual, you get what you pay for and this semi-dry snorkel is a true delight to use. Easy to purge and one of the lightest snorkels I've ever used.
It's mainly aimed at scuba divers and if you want a small yet super effective snorkel, this is a great option.
Supposedly people get jaw fatigue from it…at least that's what I read online. I can absolutely not confirm this and this snorkel is so lightweight…I find it hard to believe.
The Atomic Aquatics V2 is also one of the easiest to purge snorkels I've ever used on a dive which is another big plus.
If I have to deduct points, it's for the fact that the price is not cheap…and that the snorkel is not foldable.
I understand why they designed it the way they did…but at this price point, I do expect it to be.
Conclusion
Sigh…Atomic does it again…They released a piece of scuba gear I absolutely wanted to buy…but priced it…just right….which is high. 🙈
This semi-dry snorkel is a thing of beauty and yes…I did buy one. It's totally worth it just for the design.
Oh…besides that it's also a great snorkel no matter if you want to scuba dive or snorkel.
Where to buy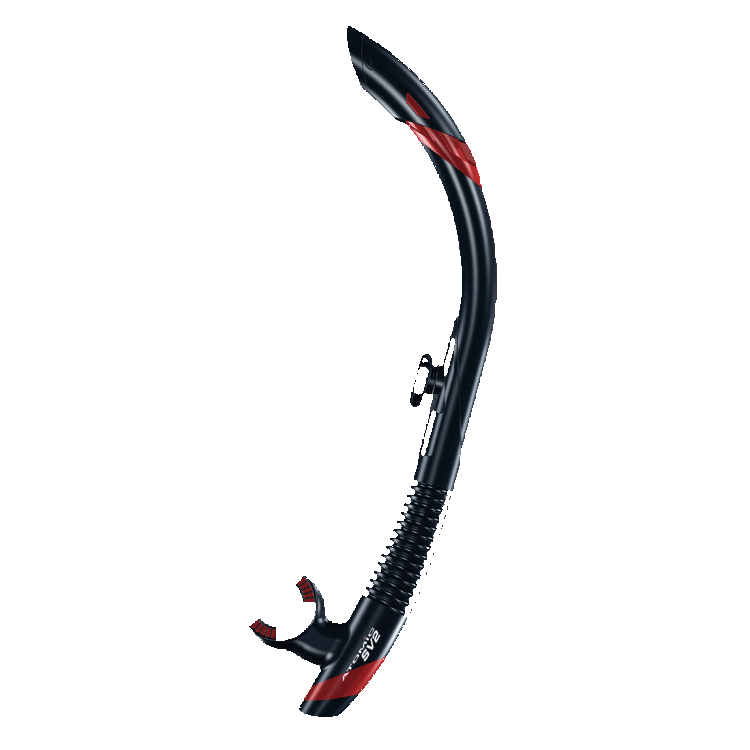 MSRP: €79