Already know the Catalina S80 Aluminum Tank is for you?
In that case, click on one of the links below for the latest prices. If you are undecided still, read the rest of the review to find out if the Catalina S80 Aluminum Tank is what you're looking for!
Where to buy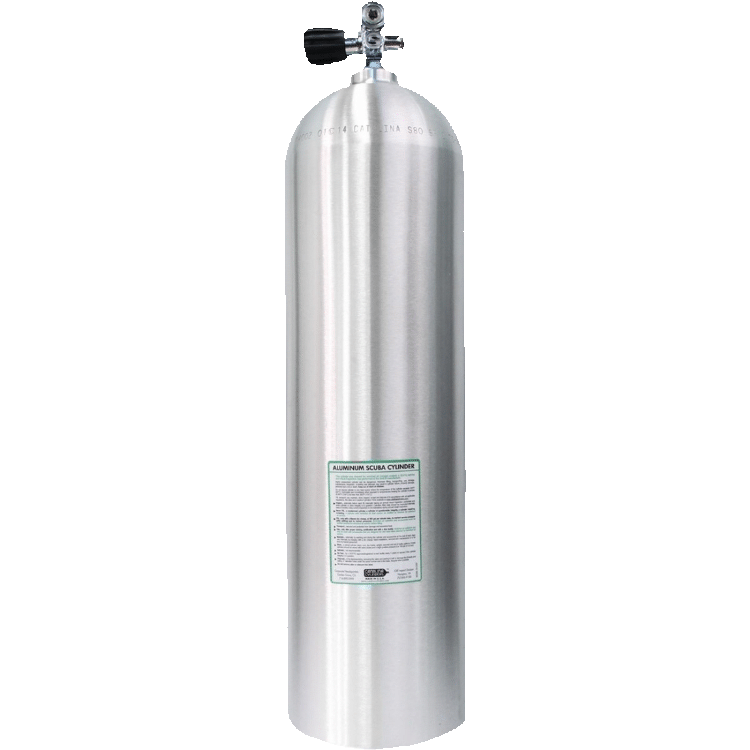 MSRP: €349
Reasons to buy
Reputable brand with long history
Good quality
Both DIN & Yoke versions
Different colors available (check if they are legal in your country though!)
Great price
Easy to use and no setup time
Best image stabilization of all action cameras
Reasons to avoid
Hard to get in Europe
Tend to get a little floaty
Our Catalina S80 Aluminum Tank review
Below you find everything you need to know about the Catalina S80 Aluminum Tank, its features, specs and what we like, and don't like about it.
Catalina is one of the most prominent makers of scuba tanks in the industry and the Catalina Aluminum S80 tank is arguably one of the most used cylinder in existence.
No matter where you dive, you will find it in near all dive shops around the world that use aluminum tanks.
Besides its popularity and great quality, it also comes in a bunch of different colors which all look pretty sweet if you ask me.
Specs & Features
| | |
| --- | --- |
| Material | Aluminum |
| Weight | 14.2kg (31.3 lb) |
| Working Pressure | 200 bar (3000 psi) |
| Capacity | 2,192L (77.4 cu ft) |
| Valve | K-Valve |
| Dimensions (height x diameter) | 73.2cm x 18.4cm (28.8″ x 7.25″) |
| Buoyancy | -816.5 g (-1.8 lbs.) |
| Other Features | |
Where to buy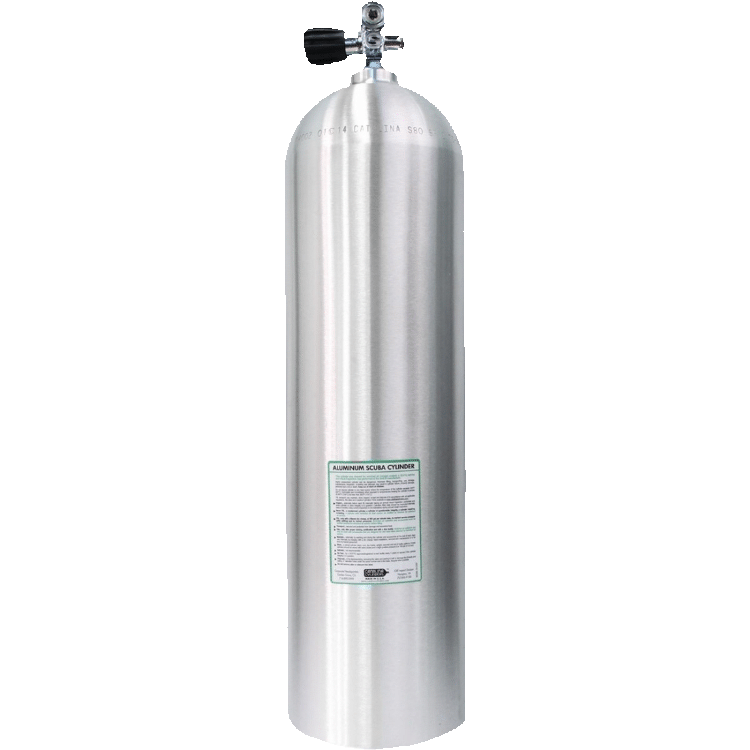 MSRP: €349