The Cressi Morea 3mm wetsuit is a great value purchase for anyone looking for a long-sleeved warm water wetsuit.
As you know, I am not the biggest fan of shorties as I find that most divers hurt themselves on rocks and such when their knees and elbows aren't covered during a dive.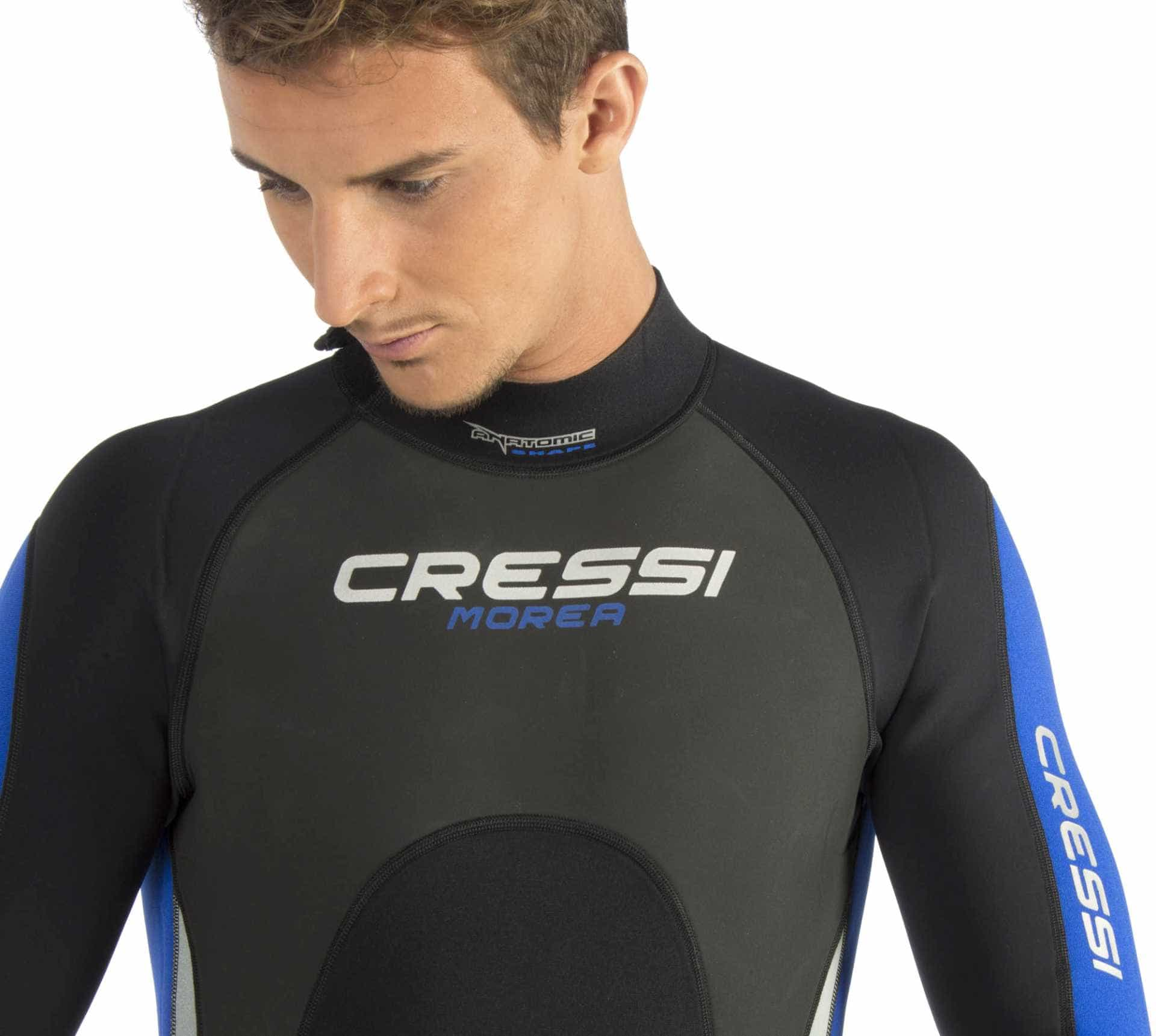 Therefore, the Cressi Morea is a good middle ground that looks good, won't make you overheat but still protect your skin.
Already know the Cressi Morea 3mm is for you?
In that case, click on one of the links below for the latest prices. If you are undecided still, read the rest of the review to find out if the Cressi Morea 3mm is what you're looking for!
Reasons to buy
Very affordable

Great quality

Typical Cressi high-quality design

Both men's & women's sizes
Reasons to avoid
Supposedly not for scuba diving but I can attest it's great

A little stiff

Relatively short legs
What could be improved
Remove the "not meant for scuba diving" note maybe?!
Where to buy

MSRP: €179
Our Cressi Morea 3mm review
Below you find everything you need to know about the Cressi Morea 3mm, its features, specs and what we like, and don't like about it.
The new Cressi Morea 3mm is my recommendation for an inexpensive yet quality 3mm wetsuit for both men and women.
It's a back-zip suit that is easy to put on or off and will serve its purpose well.
The price is really dirt cheap and completely worth it.
Most people will not wear a 3mm wetsuit as their primary wetsuit anyway, so the Morea is priced just so that you can afford a separate 5mm or 7mm for colder water.
Cressi makes quality neoprene scuba gear and all their wetsuit designs follow typical Italian fashion: Slim, rather stiff with shorter legs but classy.
The Cressi Morea 3mm comes in both men's and women's versions so you can buy the one that fits your size.
Yes, as I wrote, the whole suit is a little stiff with relatively short legs so make sure you buy at least one size larger than noted on the size chart.
What I noticed was that on the sewn-in notes it says "this wetsuit is intended for surface activities in water and not intended for diving".
Err…what?!
I am not sure why they added this as I can affirm that I have used this one for scuba diving (as have many others) and I see no reason why you shouldn't.
On the contrary, due to the relative stiffness of the material, it seems rather uncomfortable for long surface swimming and perfect for scuba diving.
I will ask the Cressi sales team about it and see what they say…
Nevertheless, it's a great thin suit for scuba diving.
Conclusion
If you are looking for the best bang-for-your-buck 3mm wetsuit, the Cressi Morea 3mm is a great pick.
It's also much much cheaper than the Cressi Bahia that I used to recommend before! I mean…like 1/4 the price.
Where to buy

MSRP: €179