The Oceanic Ultra Dry is a dry snorkel and a very decent one, too.
A dry snorkel will keep water from coming in through the top of the tube through a seal, while the bottom piece will release water, as soon as your head hits the water surface after a dive.

Of course, you still need to blow the remaining water out, however, it will be much less and easier to do so.
Already know the Oceanic Ultra Dry is for you?
In that case, click on one of the links below for the latest prices. If you are undecided still, read the rest of the review to find out if the Oceanic Ultra Dry is what you're looking for!
Reasons to buy
Great Splashguard

Easy to store away

Lots of color options
Reasons to avoid
Bigger drag

Not foldable

"Ultra-dry" mechanism takes some getting used to
Where to buy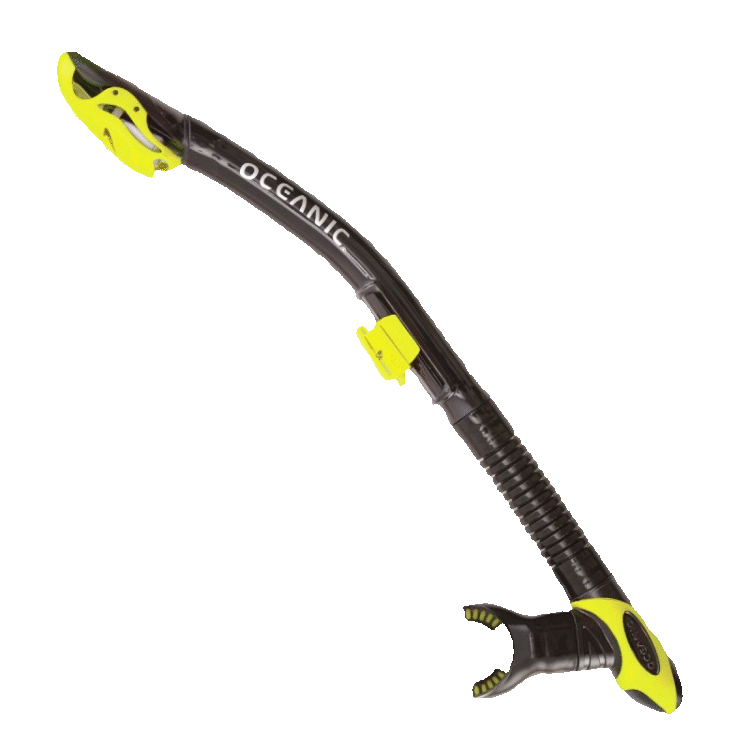 MSRP: €69
Our Oceanic Ultra Dry review
Below you find everything you need to know about the Oceanic Ultra Dry, its features, specs and what we like, and don't like about it.
The Oceanic Ultra Dry snorkel is one of the best dry snorkels on the market at an affordable price.
It's pretty affordable and looks really cool.
What I like about it most are the easily replaceable mouthpiece and the super good splashguard.
Despite its considerable size it's easy to store away underwater.
In a typical Oceanic fashion, you have lots of color variants to choose from, so whatever style you prefer, you will find something.
It is not a foldable snorkel, which is a shame, and that brings us to the biggest disadvantage of this item…
It creates a lot of drag underwater that you would not have with a foldable option.
In my opinion, the Oceanic Ultra dry snorkel was designed mainly for snorkeling, and scuba divers can use it if they want a dry snorkel.
The ultra-dry mechanism works great but does take some getting used to. I think the same as above goes that it's more meant for snorkelers than scuba divers coming up from a dive.
Conclusion
The Oceanic Ultra Dry is a great dry snorkel that works decently for scuba diving in the ocean.
Where to buy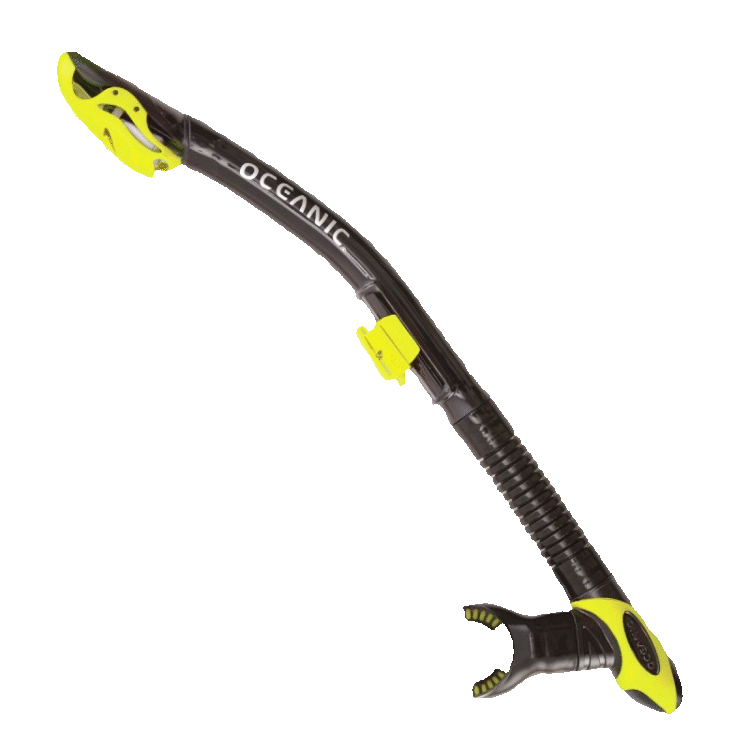 MSRP: €69