Out of all the underwater cameras available today, the Paralenz Vaquita is truly unique.
It is the only action camera purely for diving and offers some incredible features not found anywhere else.

The two most important ones are the amazing automatic DDCC (depth dependant color correction) and the image stabilization.
These will make most of the usual artificial lightning obsolete and save you a lot of money in the long run.
Already know the Paralenz Vaquita is for you?
In that case, click on one of the links below for the latest prices. If you are undecided still, read the rest of the review to find out if the Paralenz Vaquita is what you're looking for!
Reasons to buy
DDC (depth dependant color correction) is amazing

Nice image stabilization

Super lightweight and compact

Great 4k footage

Makes color correction & most lights redundant
Reasons to avoid
Purely made for underwater footage

Performs worse than the GoPro under low lighting
Important Features
Depth dependant color correction
Image Stabilizer
What could be improved
Work on higher resolution image quality
Add a better screen
Where to buy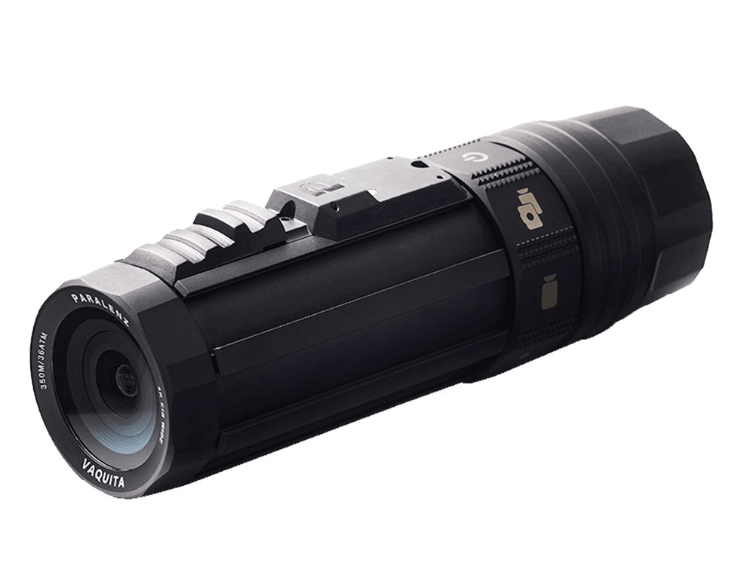 MSRP: €799
Our Paralenz Vaquita review
Below you find everything you need to know about the Paralenz Vaquita, its features, specs and what we like, and don't like about it.
The Paralenz Vaquita has been around for a few years and has since become the biggest competitor of the almighty GoPro for underwater video footage.
I LOVEEEE the automatic color correction that changes depending on the depth and almost makes post-processing software like Premiere Pro useless. Almost though, as the Paralenz does not perform as well in dark environments as the GoPro.
The Paralenz is excellent for those who want an out-of-the-box solution for underwater videos and cannot be bothered with big setups, tweaking settings, and optimizing artificial lighting.
The choice you have here is really: Do you want that out-of-the-box optimization, optimized for scuba diving footage?
If that's the case, the Paralenz will be a revelation for you.
If you prefer to bring your own lights or want to use an action camera for other sports, I'd get a different one.
Check out this footage shot only with the Paralenz here:
Rating: 4.5 / 5.0
I personally love the Paralenz Vaquita and think it's a great underwater camera you should try!
Specs & Features
| | |
| --- | --- |
| Type | Scuba Action Camera |
| Weight | 0.3kg (1 lb) |
| Megapixels | 23MP |
| Resolution | 5k (video) |
| Good for | Videos |
| Zoom | 1x |
| Media Type | Micro SD |
| Other Features | Automatic depth dependant color correction |
Where to buy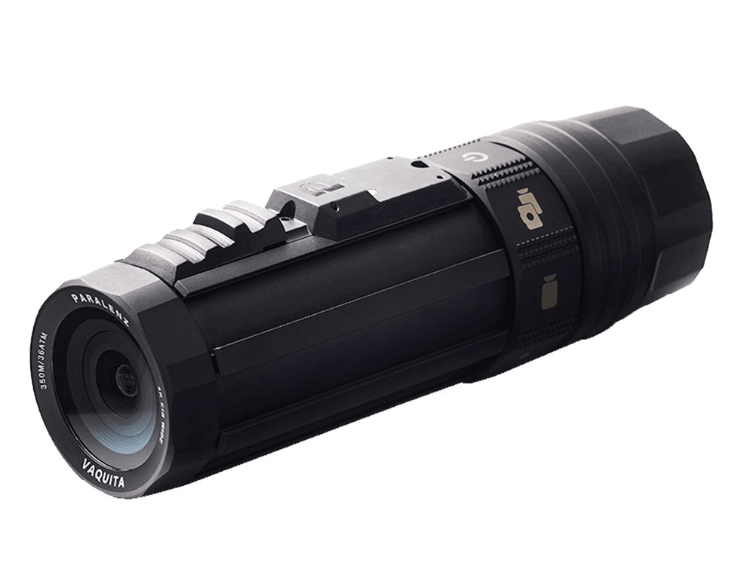 MSRP: €799