Already know the ScubaPro Everflex Steamer 7mm is for you?
In that case, click on one of the links below for the latest prices. If you are undecided still, read the rest of the review to find out if the ScubaPro Everflex Steamer 7mm is what you're looking for!
Reasons to buy
Really warm

Great quality

Very durable

Easy to put on & off

Men's & women's versions
Reasons to avoid
Arms sleeves pretty long

No hood

The women's edition looks so much better than the men's!
Where to buy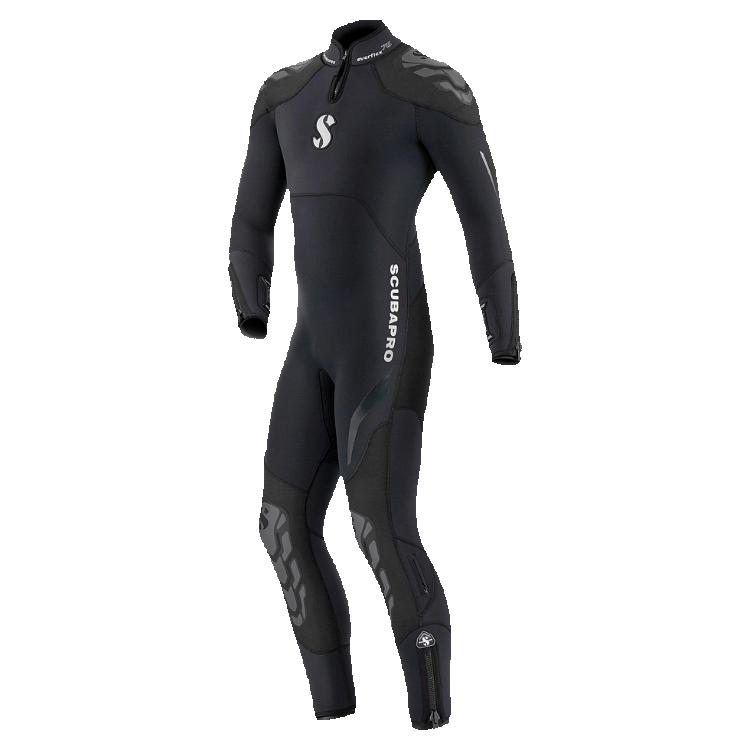 MSRP: €549
Our ScubaPro Everflex Steamer 7mm review
Below you find everything you need to know about the ScubaPro Everflex Steamer 7mm, its features, specs and what we like, and don't like about it.
The ScubaPro Everflex Steamer 7mm deserves one of the top spots for 7mm wetsuits, at a still rather affordable price.
Warmer than most other 7mm wetsuits out there, you will not feel cold again on your next dive.
My personal favorite has always been the AquaLung SolAfx, however, it has been discontinued and is not available online anymore. Since then, the Everflex Steamer has rightfully taken this pot.
Just like the Sports series, it is really comfortable while offering great insulation and flexibility.
We hand them out to students when diving in really cold water, while diving in winter, and even during altitude dives during the summer.
While not technically a semi-dry suit, it has extra layers underneath the cuffs that reduce water exchange immensely.
There is a women's edition out there that will fit the ladies better and looks even nicer, in my opinion. Sigh…those biased design teams… 😄
As you might know, ScubaPro suits don't come with hoods, so I suggest you get the Bare Ultrawarmth one on top.
One last neat feature I really like is the extra zipper on the neck to adjust how tight the suit fits around the neck. If you ever get too warm, you can just open it to let some water in and cool down.
Speaking of the zipper, unlike many other wetsuits, the ScubaPro Everflex Steamer 7mm features a diagonal rear zipper. This has the advantage that it makes the suit much easier to put on and off than traditional straight back-zippers.
ScubaPro also argues that it increases back protection and causes less pressure points from the tank but I am not sure it makes such a huge difference.
Last but not least, you might come across the notation Everflex Steamer 7/5mm.
This means that the torso part is a 7mm one, while the sleeves on the arms and ankles feature a thickness of 5mm only.
Conclusion
If you want a comfortable, flexible, and extremely durable 7mm wetsuit that has stood the test of countless dive schools around the world, get the ScubaPro Everflex 7mm.
Where to buy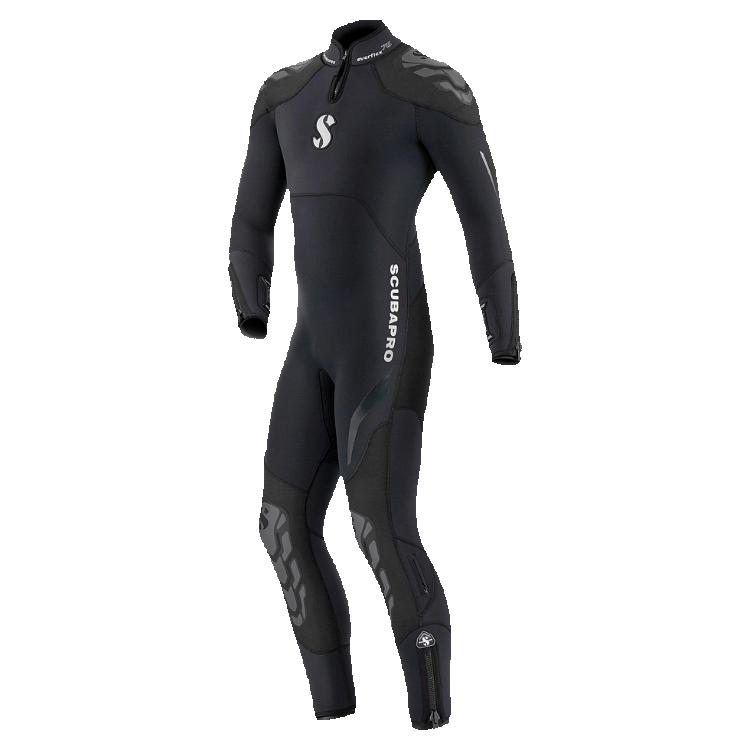 MSRP: €549