The D5 is the flagship model of the Suunto dive computer line and it looks and feels just like that.
If you want to wear one of the best-looking dive computers on the market, read on.

Already know the Suunto D5 is for you?
In that case, click on one of the links below for the latest prices. If you are undecided still, read the rest of the review to find out if the Suunto D5 is what you're looking for!
Reasons to buy
Looks great

Bright display

Works reliably for recreational diving

Super simple to use

Will find spare parts anywhere

Nitrox & Trimix compatibility
Reasons to avoid
Proprietary Fused™ 2 RGBM algorithm

Would not recommend for decompression diving
What could be improved
Get rid of the Suunto RGBM and this is a solid 4.9
Where to buy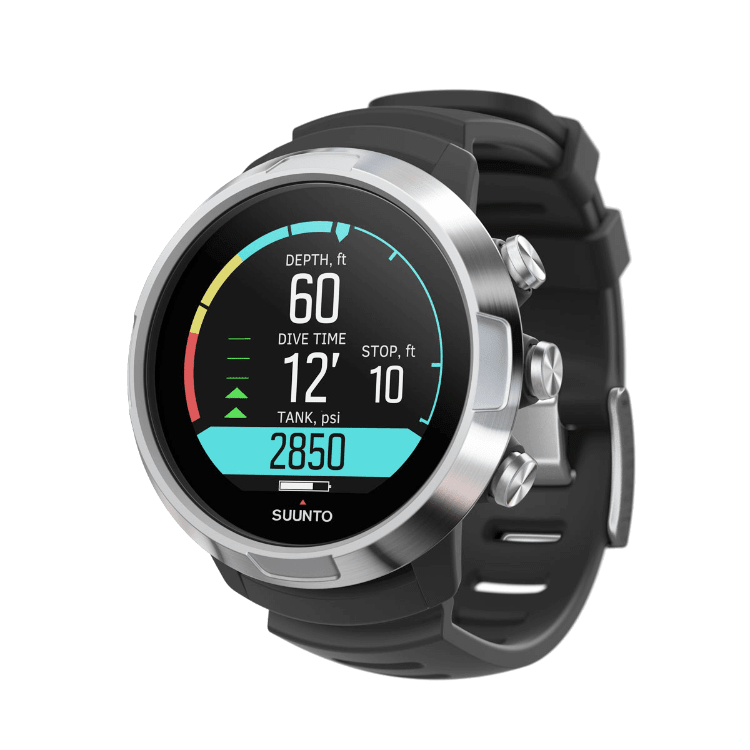 MSRP: €999
Our Suunto D5 review
Below you find everything you need to know about the Suunto D5, its features, specs and what we like, and don't like about it.
The Suunto D5 looks nice, works reliably, and has a gorgeous display.
In the sub €1000 category, Suunto offers a few top contenders for best dive computers for serious recreational divers. It features Nitrox and even Trimix compatibility that can be used with air integration and is dirt simple to set up and use.
If you want a hassle-free dive computer that looks and feels valuable and can even be worn as a day-to-day wristwatch, this might be it.
What I don't like about it is the proprietary Suunto Fused™ 2 RGBM decompression model, and how it is generally not suitable for extensive decompression diving.
I personally have stepped away from Suunto for that reason, however, know many many many divers who swear by them and never had any issues whatsoever.
The Suunto D5 comes in different versions such as coated and in different color variants.
In typical Suunto fashion, this is a set it and forget it dive computer.
No long set up, and I'm not even sure if anyone really needs to read the manual. It just works and is a big reason for the success of Suunto among all levels of divers.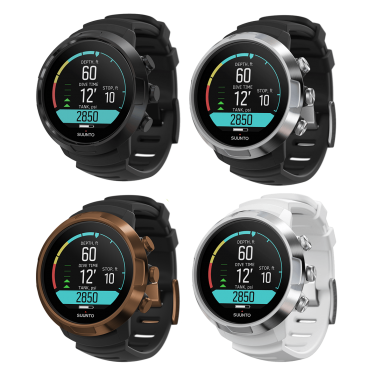 The D5 is also a great option for dive professionals since many of your clients will be diving with similar models.
Buying a Suunto is basically like buying a Mercedes. It looks great, is not exactly cheap but will serve you well on your daily cruises.
However, you won't use it in a race or when going off-road.
If you want a diving Mercedes, look no further than the Suunto D5.
Where to buy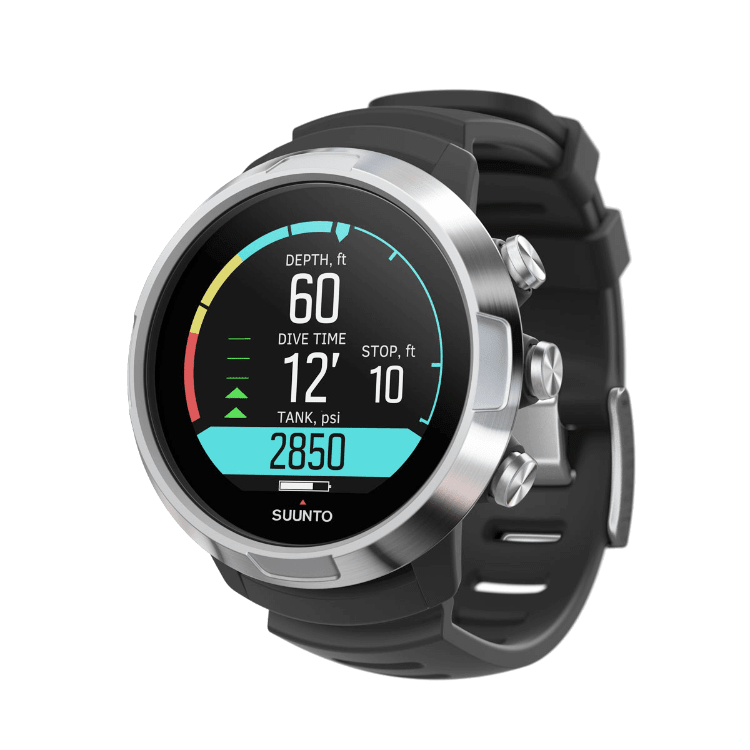 MSRP: €999