The Zeagle Ranger is a classic Wing BCD with a back-inflate bladder, loads of D-rings and an absolute indestructible design.
The famous triangle shape is easily recognizable both in and out of the water and will

Already know the Zeagle Ranger is for you?
In that case, click on one of the links below for the latest prices. If you are undecided still, read the rest of the review to find out if the Zeagle Ranger is what you're looking for!
Reasons to buy
Superb build quality

Extremely durable & reliable

Versatile enough for doubles and tech diving

Lifetime warranty

Wing bladder that is well-positioned

Super comfortable and easy to put on and off

Enough D-Rings for the rest of your life
Reasons to avoid
Design feels a little 90s

A little too many moving parts for tech divers
What could be improved
Never change a winning team
Where to buy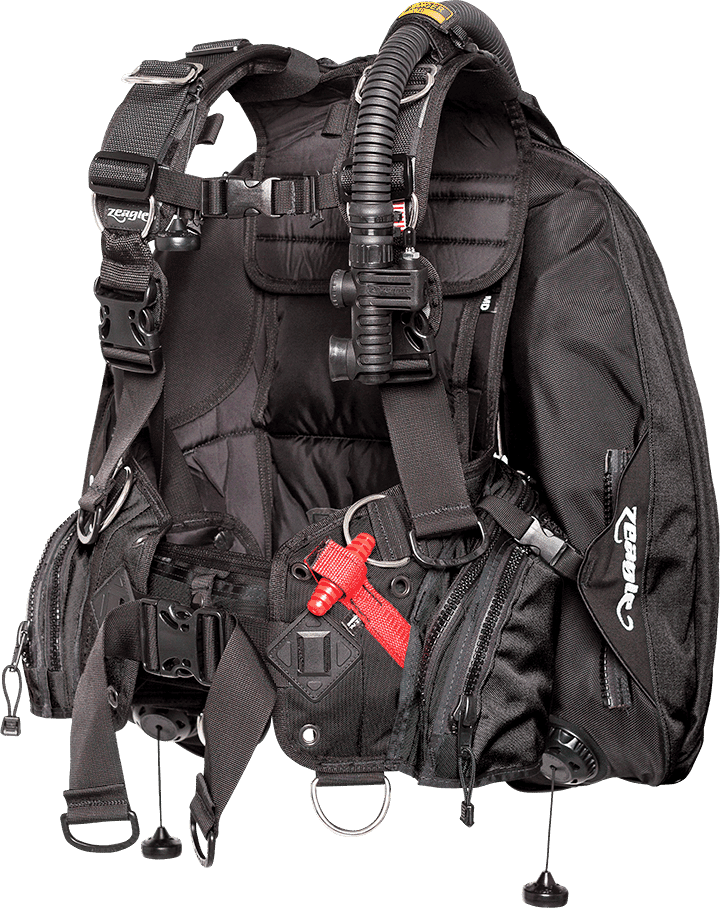 MSRP: €1099
Our Zeagle Ranger review
Below you find everything you need to know about the Zeagle Ranger, its features, specs and what we like, and don't like about it.
The Zeagle Ranger has been on the market almost unchanged since 1994 and is one of the most sold wing BCDs on the planet.
What makes this BCD stand out is its durability (I mean, I know more than a handful of divers who have been using the same Ranger jacket since the early 2000s), build quality, and the Zeagle lifetime warranty that comes with every purchase.
Sure, there are fancier designs out there but this wing will be a trusty companion for the rest of your diving career.
It can be used for technical diving and has more than enough lift capacity to carry double tanks, if you choose. However, hardcore techies might want to avoid the quick release system and go straight to a backplate wing configuration.
I always like diving with mine when I'm with students and beginners although I own a few others, as well.
If I had to find a reason not to buy it, it would maybe be the slightly outdated look on some of the color variations offered by Zeagle on it.
My tip: If you treat it carefully and make sure to empty the bladder thoroughly after every dive, a Zeagle Ranger is almost indestructible.
The Zeagle Ranger is incredibly well made and has all of the features you would expect on a high-end wing BCD.
Specs & Features
| | |
| --- | --- |
| Type | Wing BCD |
| Lift Capacity | 20 kg (40 lbs) |
| Bladder Location | Back |
| Weight | 3.8 kg (8.4 lbs) |
| Integrated Weight Pockets | Yes |
| Number of Relief Valves | 4 |
| Different Men/women versions | No |
| Other Features | |
Where to buy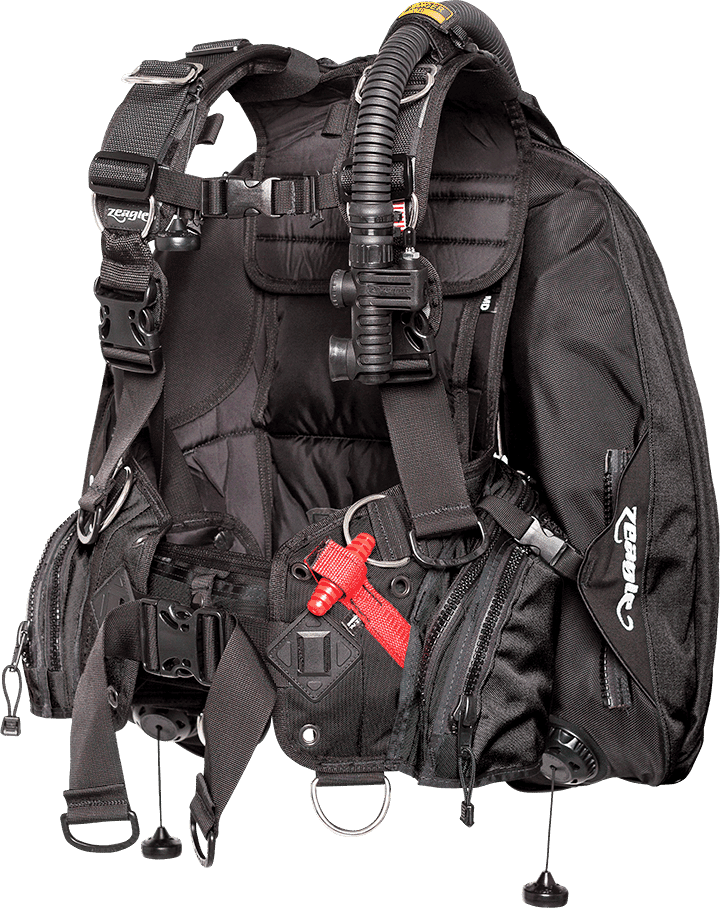 MSRP: €1099