Welcome to the New World! Welcome to North America!
Three oceans border these vast lands that cover 16% of the world's land mass distributed across only five countries and one territory.
The geography is as diverse as the flora and fauna here and you will find anything from glaciers and endless ice to deserts and tropical beaches.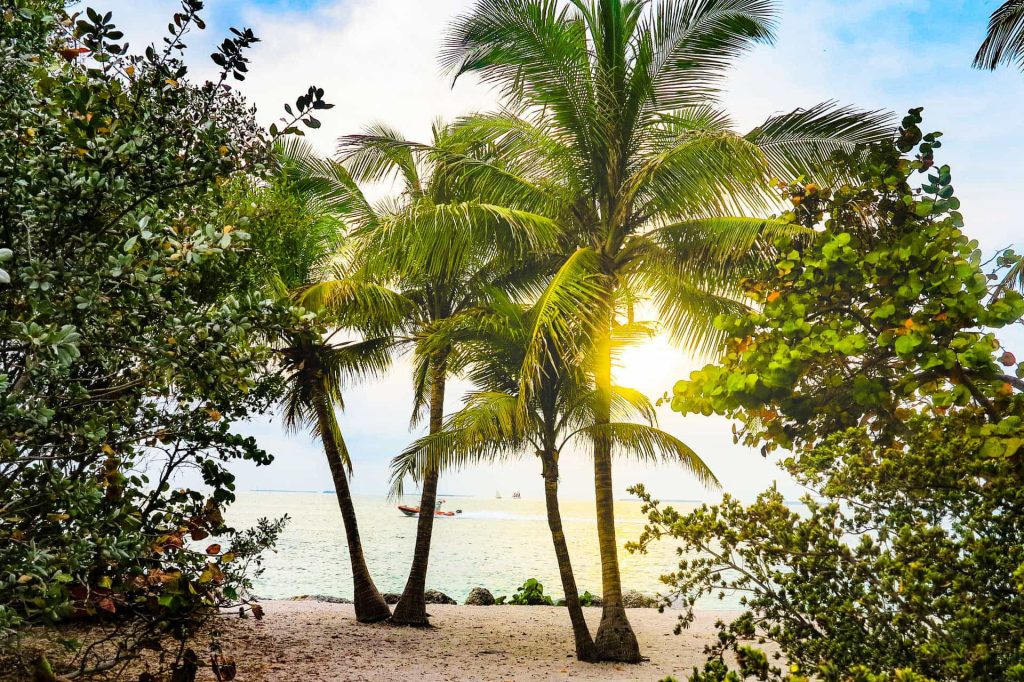 North America is the third largest continent and the 4th largest in population with 23 member states. However, we will only look at the Northern American geographical region which does not include Central America.
It is bordered by the Arctic Ocean in the North and the United States, Greenland, as well as Canada are on its shores. To the East lies the Atlantic Ocean, while the Pacific Ocean borders the entire West and South.
Last but not least, Bermuda and other outlying islands of the US lie entirely in the Caribbean Sea.
Let's look at the geographic regions and countries that make up this continent from North to South:
Arctic territories (Greenland, Northern Canada)
Alaska
Canada
USA
Mexico
Northern Carribean
Arctic territories
In the far North of the world lies the Arctic Ocean, the smallest and shallowest of the five oceans.
Diving in the Arctic is an amazing experience, although not super easy to get to, and mostly done from parts of Greenland and Northern Norway. Technically, also Canada and Alaska share borders with it, but getting there requires crossing large distances.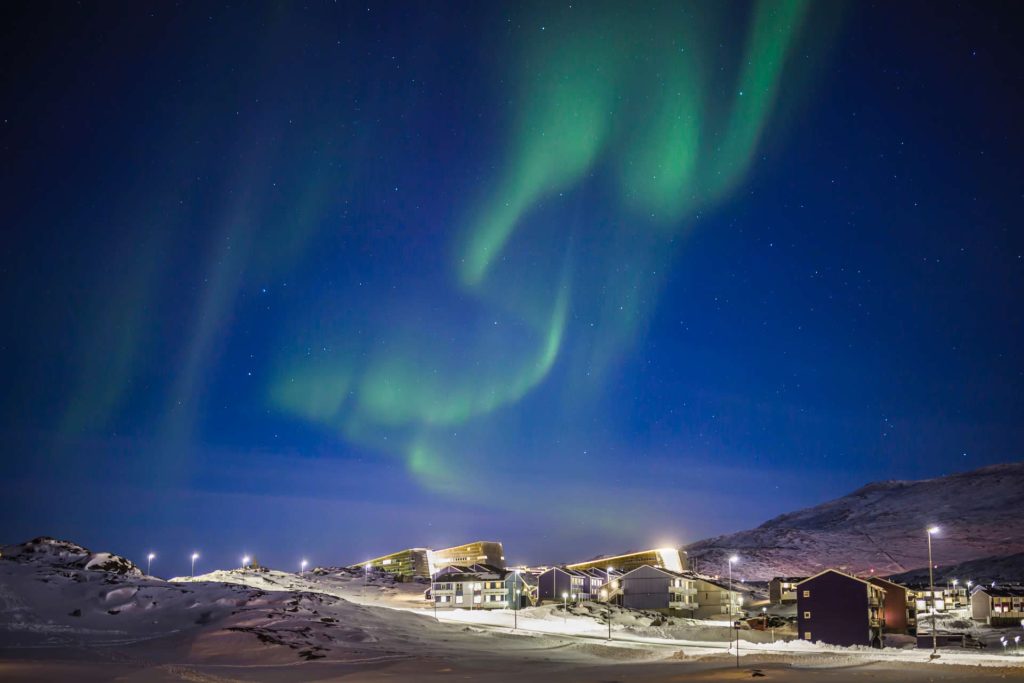 Diving in Greenland is still in its infancy, however, truly something for those who like coldwater diving!
The government is trying to change that in an attempt to draw in tourists
Polar bears, beluga whales, narwhals, and orcas can be found here, as well as some amazing sights in different Fjords.
Due to the year-round near-freezing, yet stable conditions, you can visit these waters even in winter and dive under icebergs, to historic shipwrecks and so much more! The only requirement is an Open Water Diver certification.
Besides diving, you can explore the Arctic in many different ways. Some of the cool things to do are:
Cruise the Arctic Ocean
Experience the local culture
Outdoor sports like climbing or kayaking
Witness the Northern Lights
Alaska
One of the best places to dive in North America is Alaska.
With 16,000km/11,000mi of shoreline, this Northernmost state of the USA awaits with breathtaking scenery, incredible marine life, and very private diving conditions.
Smitty's cove is a protected marine park only a short distance away from the capital Anchorage that offers plenty of WWII history. Ships and plane wrecks can be seen here in mostly easy diving conditions.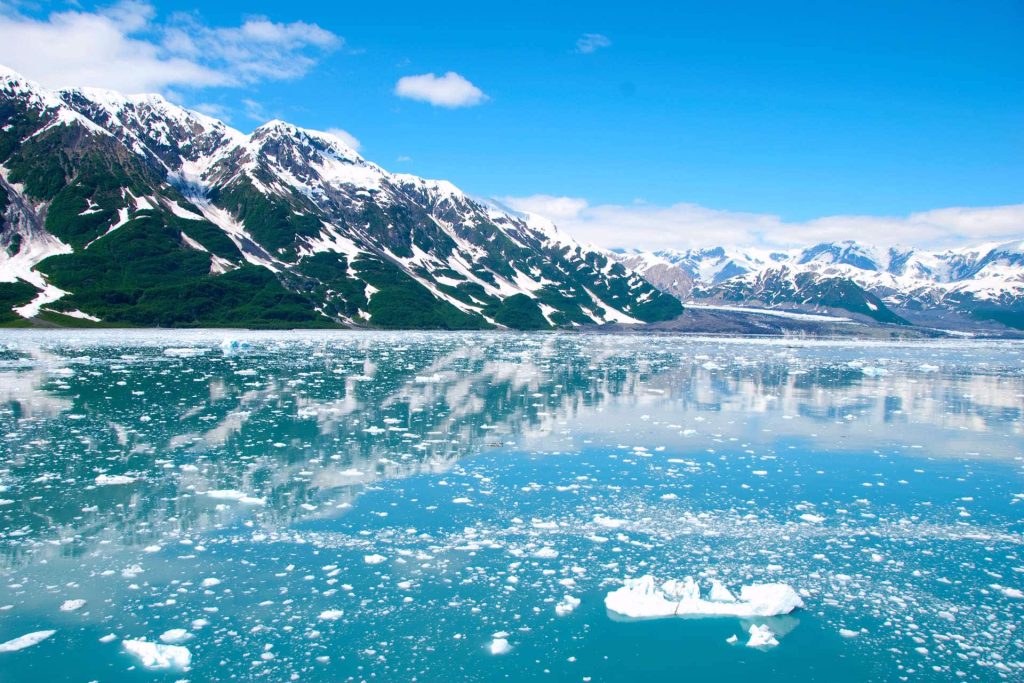 Matanuska Lake in Palmer, as well as Hidden Lake in Kenai are some of the best freshwater diving experiences in North America with rich marine life and good visibility.
For those who want to dive with the big stuff, Resurrection Bay in Seward is frequently visited by whales, orcas, and sea lions while being surrounded by beautiful blue glaciers all around.
As you will usually never do more than 1-2 dives a day, you'll have plenty of time to explore the rest of the state, and there are endless outdoor and exploration activities to find.
Canada
Canada is one of the most popular travel destinations in America and for good reasons.
With 20% of the world's freshwater, as well as three Oceans encircling it, there are countless diving opportunities here.
Diving in Canada is as diverse as the rest of the country and exploring all of it would take years.
Similar to the wildlife on land, the marine life in Canada is characterized by large species such as blue and grey whales, seals, orcas, and even six-gill sharks.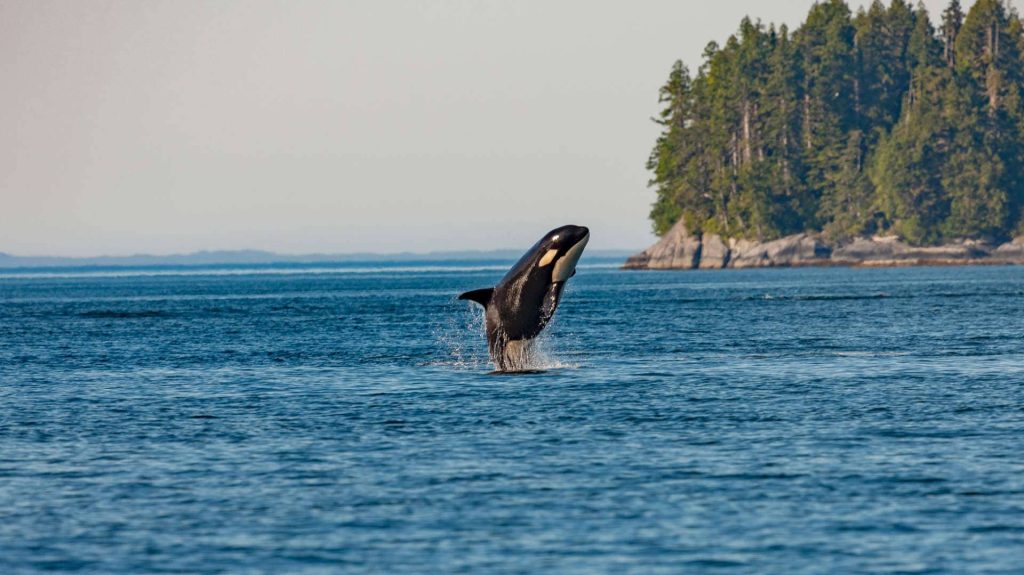 On the Western side, the Pacific around British Columbia offers wall diving, untouched reefs, and amazing scenery all around.
Vancouver is often named one of the most beautiful cities in the world and worth a visit by itself. Not far from it, you can find Barkley Sound, the dive site Jacques Cousteau himself called the second best diving in the world.
Large marine life such as octopus, humpback whales, orcas, and more await in the Emerald Sea and make this a pleasure to dive at.
Central Canada, especially Ontario has some of the best wreck diving in the world nobody knows about. Tobermory, Kingston, and Brockville in the St.Lawrence River are some of the best-kept scuba diving secrets out there that also offer relatively easy diving conditions.
The Canadian Atlantic coast, above all Bell Island in Neufoundland, offers incredible wreck diving and whale watching opportunities.
If you want to get started with diving in North America, Canada should be on your list!
United States of America
Covering everything the United States have to offer to visitors would take more than just a few pages, and the possibilities are truly endless.
Tropical reef diving in the Florida keys, kelp forests in the Pacific, shark-filled wrecks in the Carolines, freshwater diving in the great lakes…the list goes on and on.
With over 350mio in population, the USA also has the most active certified divers which means you will find countless dive centers and operators anywhere.
The marine life ranges from small critters like crabs and lobsters, to large pelagics such as blue whales, sharks, dolphins, and even manta and eagle rays!
Let's look at the main diving hotspots in the USA:
Pacific Coast
Diving on the Pacific coast of the USA means somewhat rougher conditions and colder water but also a chance of seeing some really amazing marine life. Kelp forests can be found in Californian waters, and sharks and whales come here often.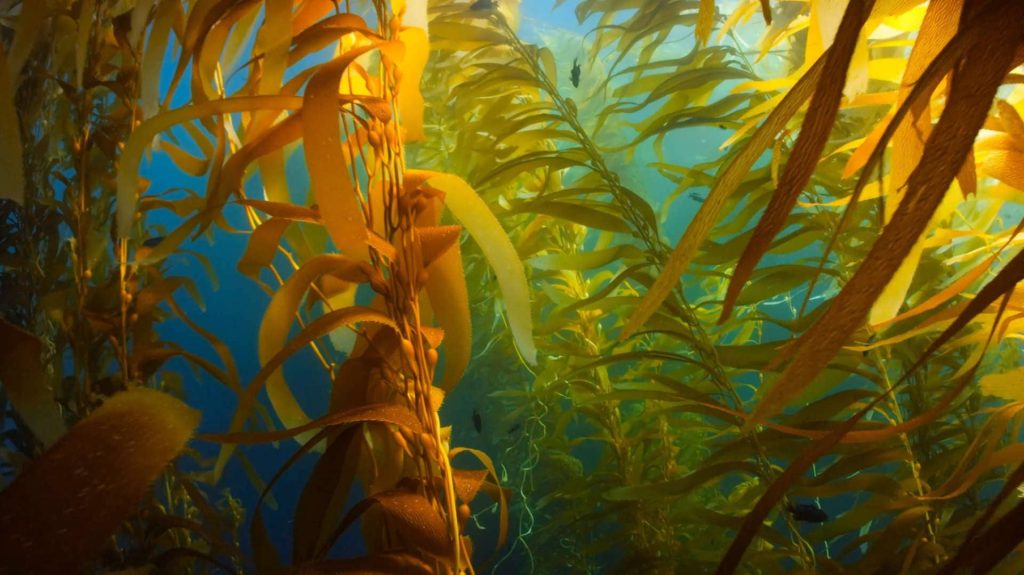 Atlantic Coast
Diving on the Atlantic Coast of the USA is most popular in New England and the Carolinas. May-October is the high season for diving, just beware of hurricanes!
Especially in South Carolina, you will find many sunken wrecks that are inhabited by sharks of all sizes. Even bull sharks and different species of ray are among them. Myrtle Beach is also one of the most popular beaches in the country.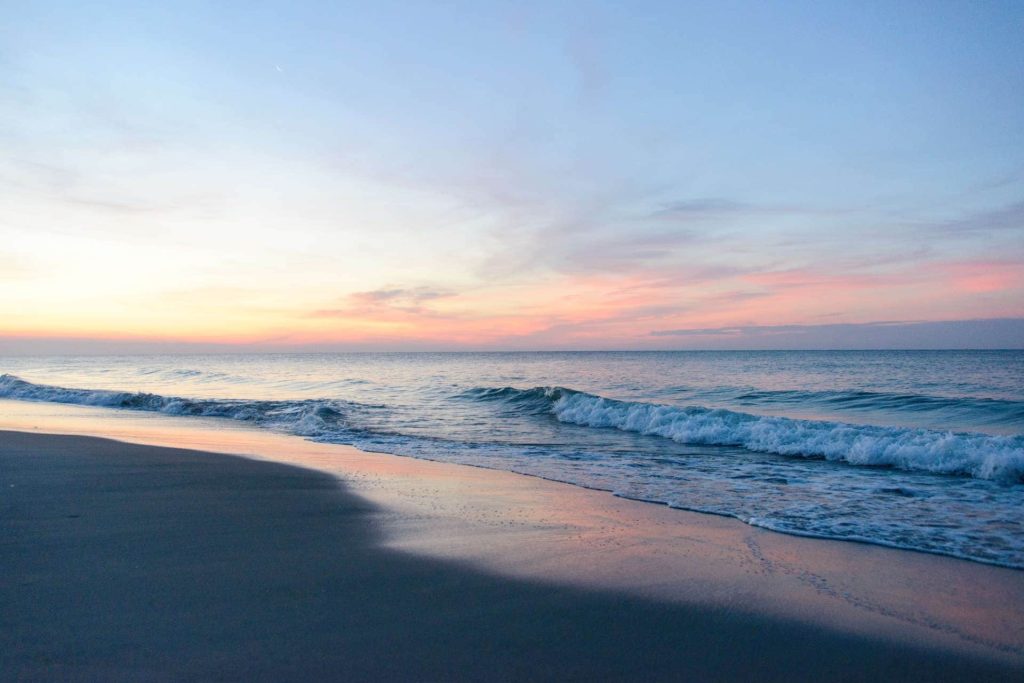 Gray's Reef National Marine Sanctuary in Georgia is another destination you want to put on your list that is home to goliath groupers and southern stingrays.
Florida
Florida is by far and large the most popular diving destination in the USA and deserves its own mention.
Diving in Florida is as diverse as it gets and awaits with pelagics like sharks, rays, sailfish, turtles and whales. John Pennekamp Coral Reef State Park has some of the best coral gardens in North America and 650+ species of fish.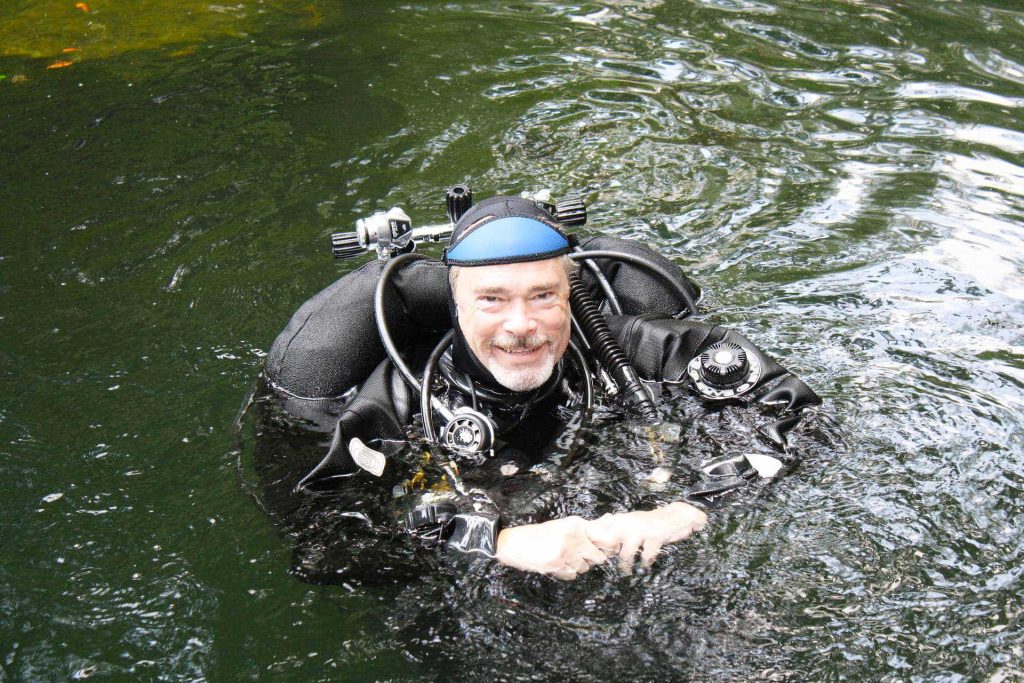 The world-famous caves and caverns in Florida are a dream for those divers who dare (and are certified) to enter them.
The Gulf stream and the tropical conditions in the South means you can dive year-round in Florida and there is always something to explore.
Freshwater Lakes & Caves
The USA is a land of many lakes and caves and at many of them, you can dive.
There are too many choices to list them all here, but a quick look on the map will surely reveal a diving opportunity nearby!
A special mention goes to the famous Bonne Terre mine in Missouri that offers 30m/100ft+ visibility, and the world's largest fresh water dive resort!
Mexico
Mexico is one of the best diving destinations in the world, as well as one of the most popular travel destinations of all.
Mexico is equally as diverse as the USA and the diving conditions even better.
Besides scuba diving, snorkeling, and freediving, you should take plenty of time to explore the country and its rich culture. Renting a car or taking buses is easy to do and there are accommodation options for any budget.
Atlantic Coast
The Atlantic Ocean in Mexico is super warm and easy to dive in due to the Gulf of Mexico. Year-round easy diving conditions make this a hotspot for beginners and experienced divers alike.
Cancun and Isla Mujeres offer whale shark snorkeling opportunities and the famous underwater museum in Musa.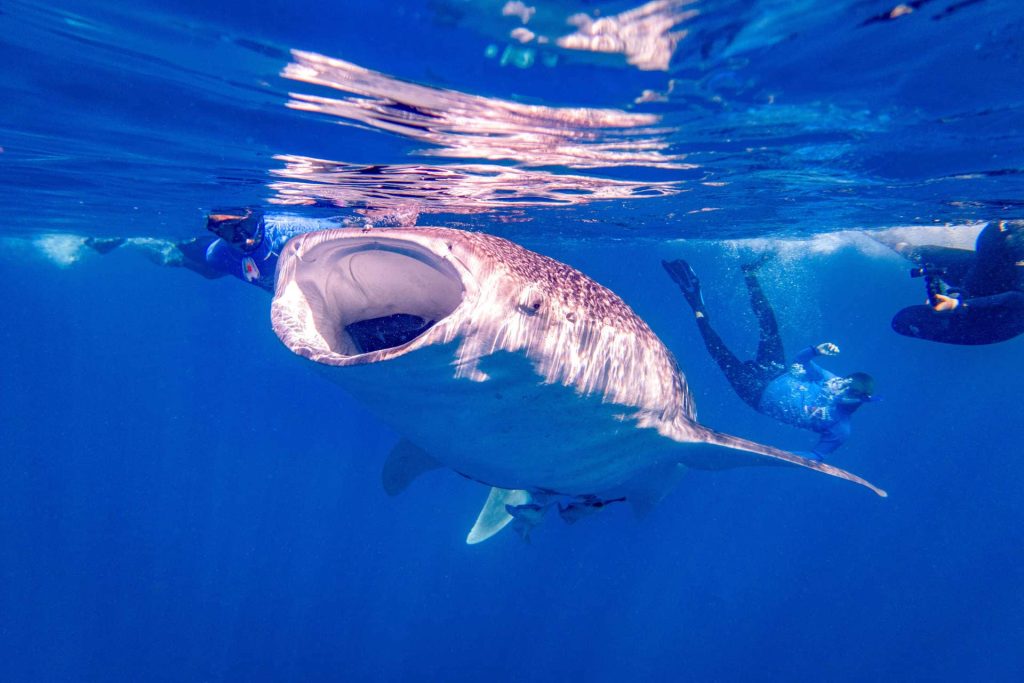 Playa del Carmen is great for diving with massive bull sharks while the island of Cozumel is an underwater photographer's dream with lots of turtles and reef life.
Pacific Coast
The Pacific Coast in the West is colder than other dive spots in Mexico but not any less exciting. Kelp forests are abundant in Baja California, the Gulf of California, and the waters in La Paz in the south offer large pelagics like whales, sharks, mobulas, and manta rays.
La Paz is also the starting point of liveaboards going to the Mexican islands in the Pacific.
Pacific Coast Islands
Guadalupe Island, Soccorro, and San Benedicto are three of the best dive sites in the world and all belong to Mexico.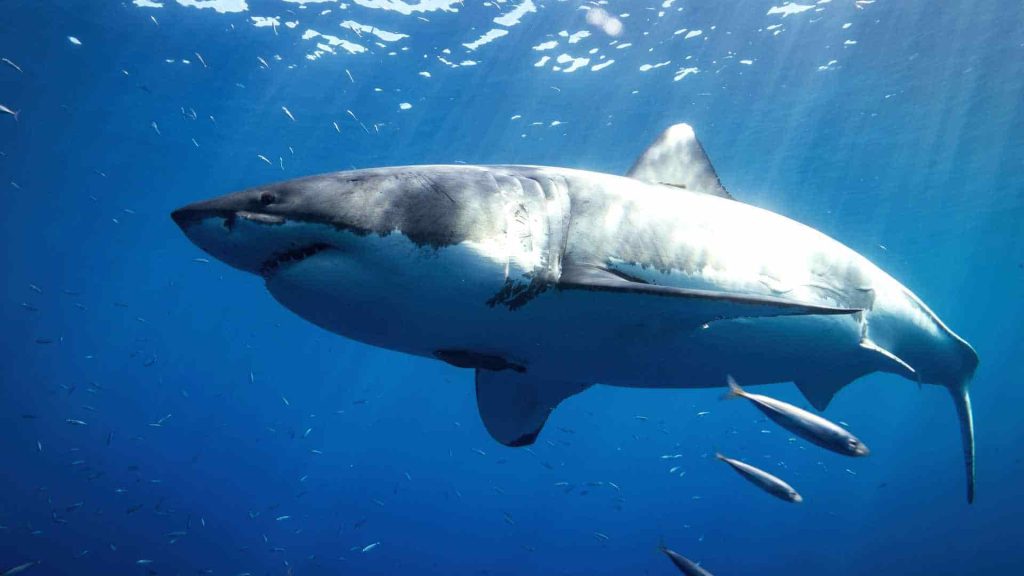 Often titled the Mexican Galapagos for its abundance of megafauna, you will have the chance to encounter humpback whales, manta rays, great whites, and lots of dolphins. The islands themselves offer nothing to see, but the world underneath makes more than up for that.
Cenotes Diving
The world-famous Cenotes caves in Yucatan are a must-do for any scuba diver at least once in their life. As one of the largest underwater cave systems in the world, there are countless diving opportunities no matter if you are a certified cave diver or just starting out.
Sidemount diving is especially popular here, and if you have never tried it, this is the place to do so.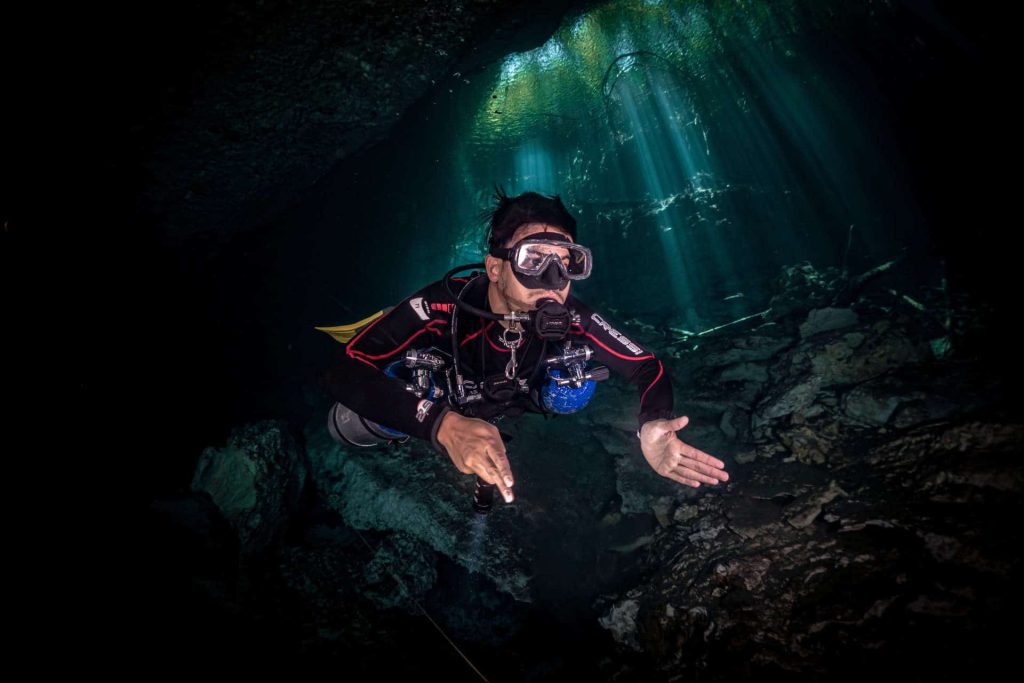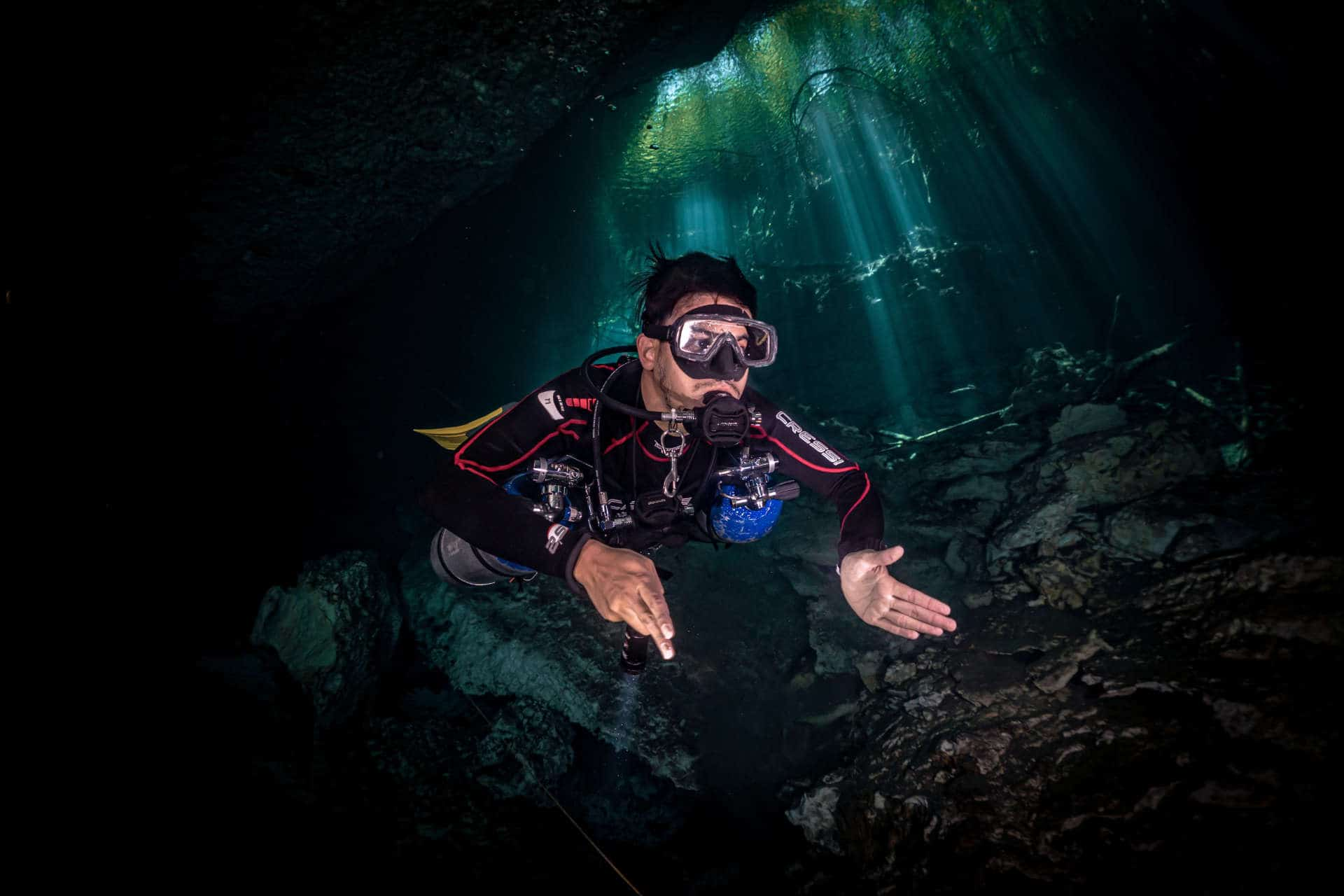 Bermuda & US islands
Some count these waters as Central America, or the Caribbean already, but they are technically still part of North America.
Bermuda is a British territory that's most infamous for its Bermuda Triangle, which supposedly makes aircraft and ships to mysteriously disappear.
The entire region is a heaven for wreck diving, and the Mary Celestia is often considered one of the best wreck dives in North America and the world.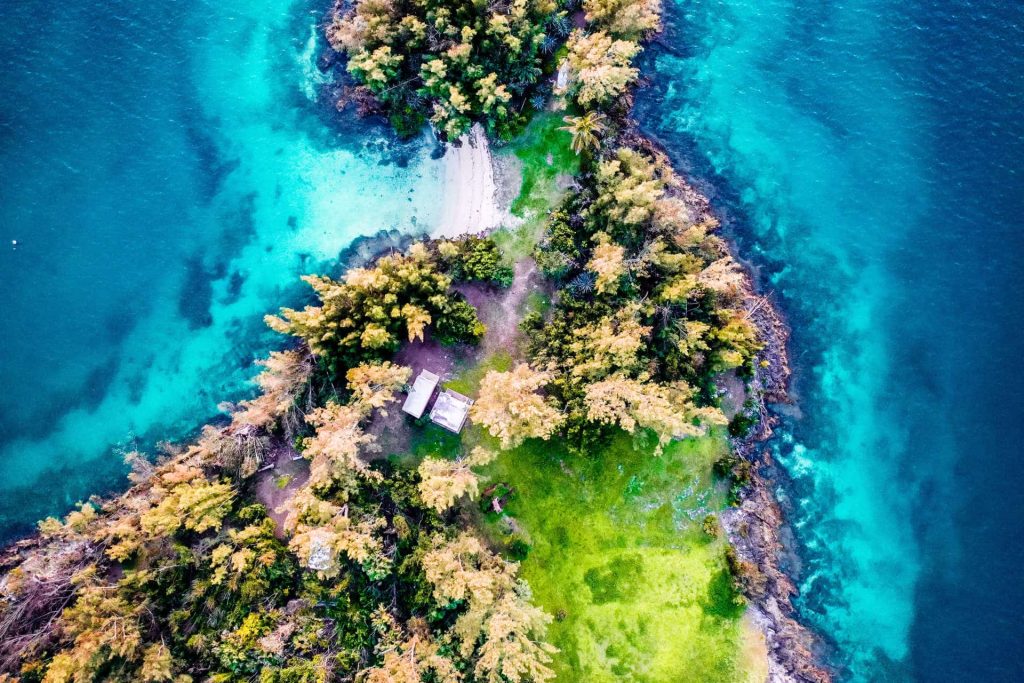 Warm waters and lots to see make it a worthy candidate for a dive trip here, although the Caribbean also has plenty of alternatives to offer!