The Canon G7x is a solid compact camera that offers great specs for the price range, a nice dynamic range and lots of controls.
While it is not waterproof, it can be turned into a powerhouse underwater camera that's super extendable.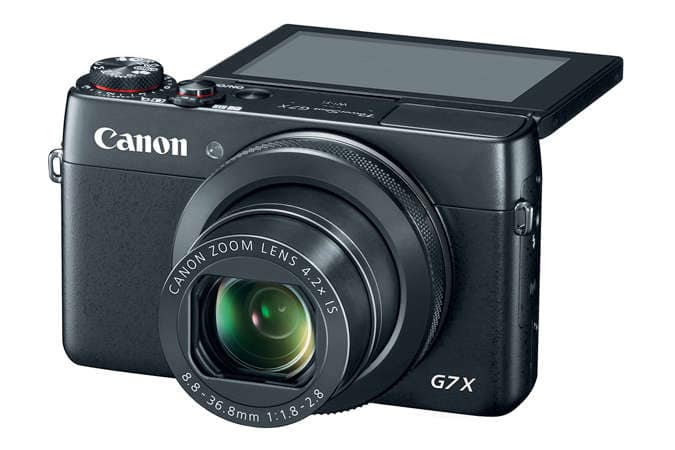 Already know the Canon G7x is for you?
In that case, click on one of the links below for the latest prices. If you are undecided still, read the rest of the review to find out if the Canon G7x is what you're looking for!
Reasons to buy
Great specs

Good for macro photography

Lots of controls

Audio input

Good screen

Much better dynamic range than competitor compact cameras

Good low light performance
Reasons to avoid
Autofocus could be improved

More battery life would be desirable

Some reports of overheating
Where to buy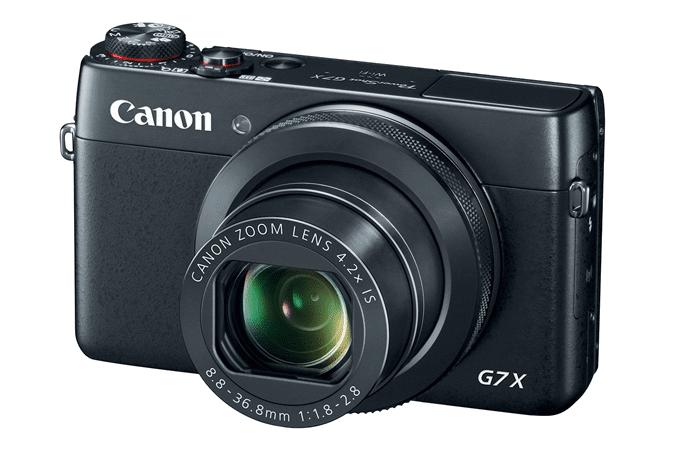 MSRP: €799
Our Canon G7x review
Below you find everything you need to know about the Canon G7x, its features, specs and what we like, and don't like about it.
The Canon G7x comes with great specs for megapixels and zoom that outclass even popular alternatives like the Olympus TG-6 by a large margin.
It's an excellent camera at an appropriate price point and gives you much more value for the price than other compact cameras.
If you are a Vlogger in need of a good camera for water images and videos, the G7x will be a powerhouse.
While the video function can not compete with action cameras or high-end mirrorless cameras, it is good enough for beginner underwater videographers, as well as your first YouTube videos.
It is capable of capturing 20MP and 4K video with pretty good low light capabilities for a compact camera.
It's true that the autofocus likes to mess up occasionally, however, that's to be expected with compact cameras at this price range. The manual mode is excellent and the preferred choice for underwater photographers, anyway.
I cannot confirm any overheating with my camera, but I've read online that some people do experience this. I never had such a problem in my case and that's why I still recommend it.
Keep in mind though that this camera is not waterproof like the Olympus TG-6 so you will need to buy a housing for it before taking it for a dive.
The Canon G7X III for underwater photography
The Canon G7X performs very well for underwater photography and can be turned into an excellent piece of equipment.
The Canon G7X III has full manual controls which is super useful, especially when using a strobe. Yes, it does perform surprisingly well in low-light environments but you absolutely want that extra light in your shots.
It also shoots RAW super quickly which is the recommended format for underwater photography, especially when you skip the external lighting (which you shouldn't though).
The lens is 24mm at its widest setting and goes up to 100mm for macro shots. If you prefer to shoot with ambient light, you can get a wide aperture of f/1.8.
TTL is supported with all major strobes and you can set the flash to manual to conserve battery life. I do recommend you do that.
Underwater Housing for the Canon G7X III
The best underwater camera housing for the Canon G7X III is the Fantasea FG7X III S with a depth rating of 60m / 200ft.
At the current price point below $1,300, this camera bundle is far superior to pretty much all other compact bundles out there. It is much better than the comparable Olympus Tough TG-6 but less expensive than the Sony RX100 VII.
Conclusion
The Canon G7x is a step up from most other compact cameras with great specs and solid underwater photo quality.
Specs & Features
| | |
| --- | --- |
| Type | Compact Camera |
| Weight | 0.3kg (1 lb) |
| Megapixels | 20.1 MP |
| Resolution | 4k (video) |
| Good for | Videos |
| Zoom | 4.2x |
| Media Type | Micro SD |
| Other Features | |
Where to buy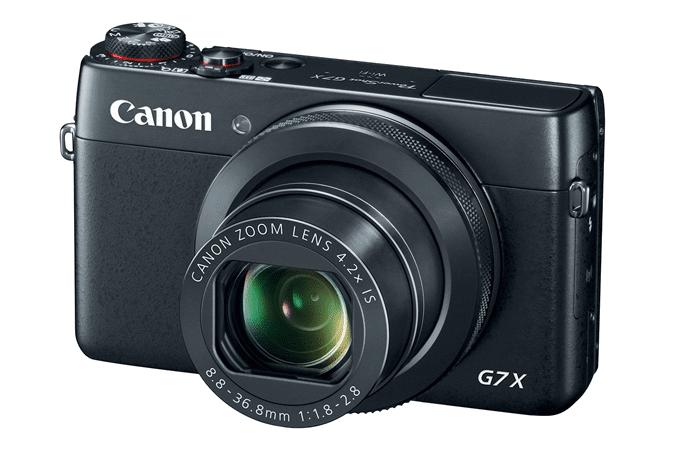 MSRP: €799