When going on a scuba diving trip, you want light and durable equipment that will fit into your suitcase without problems.
The ScubaPro Go Sport fins will fit right in.

They are lightweight, short, very durable while not sacrificing quality.
Already know the ScubaPro Go Sport is for you?
In that case, click on one of the links below for the latest prices. If you are undecided still, read the rest of the review to find out if the ScubaPro Go Sport is what you're looking for!
Reasons to buy
Super lightweight

Cool colors

Great for travel

Quality equipment
Reasons to avoid
Too light for some drysuits
Where to buy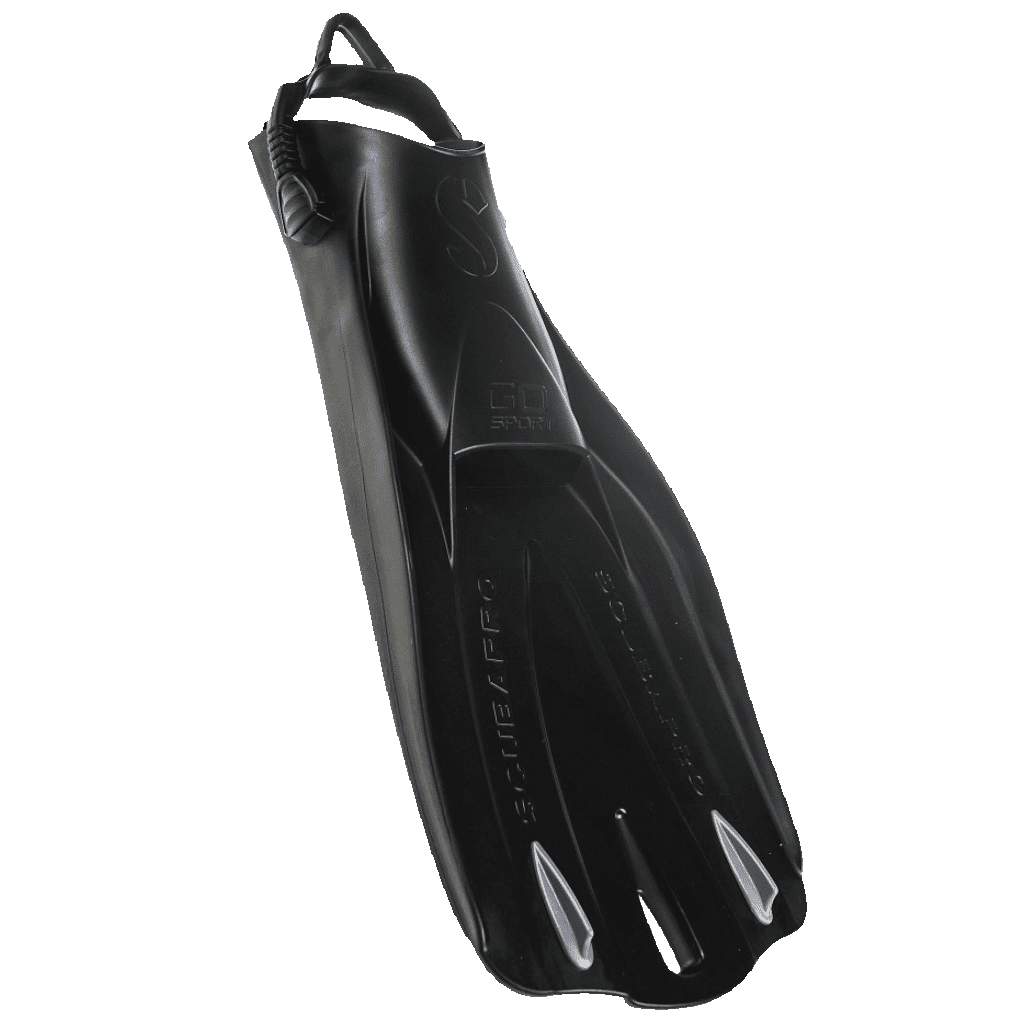 MSRP: €165
Our ScubaPro Go Sport review
Below you find everything you need to know about the ScubaPro Go Sport, its features, specs and what we like, and don't like about it.
Scuba Pro has been making a few equipment pieces I really like and the Go Sport fins are no exception.
They are a bestseller among students and experienced divers alike due to their comfortable fit, affordable price, and super lightweight.
While lightweight can be said about many fins, the Go Sport is special. It looks and feels very similar to all-rubber fins like the RK3 and the JetFins, but weighs just above 1kg (2.2lbs) without sacrificing quality.
They are perfect for travel, can be used for warm and cold water diving, and are available in a lot of different colors.
I personally don't use them for drysuit diving as I prefer heavier full-rubber models, in that case, they are absolutely capable of becoming your primary fins in all cases.
Pair that with the fact that they can be bought in pretty much any color under the sun and you have some of the best scuba fins on the market.
Last but not least, if you are a snorkeler, these are also great for that.
Conclusion
If you are looking for the ultimate travel fins that are not a tradeoff, you need to check out the ScubaPro Go Sport.
Where to buy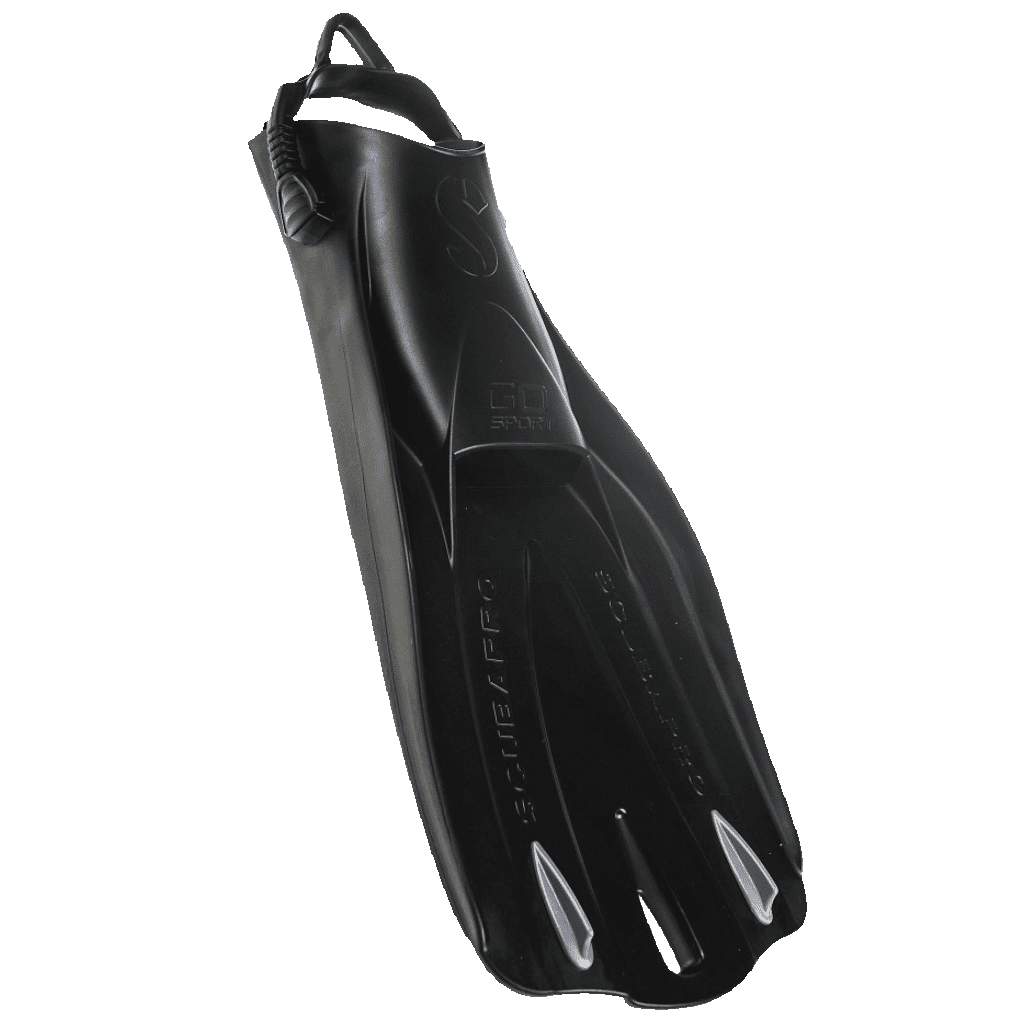 MSRP: €165