The ScubaPro Sport Steamer 5mm is among the best 5mm wetsuit I have tested so far and is in line with other great wetsuit offerings of ScubaPro.
The Steamer series is a very solid choice and rated exceptionally well for cold water diving.

Already know the ScubaPro Sport Steamer 5mm is for you?
In that case, click on one of the links below for the latest prices. If you are undecided still, read the rest of the review to find out if the ScubaPro Sport Steamer 5mm is what you're looking for!
Reasons to buy
Really warm

Great quality

Very durable

Easy to put on & off

Men's & women's versions
Reasons to avoid
Arms sleeves pretty long

No hood

A bit pricey
Where to buy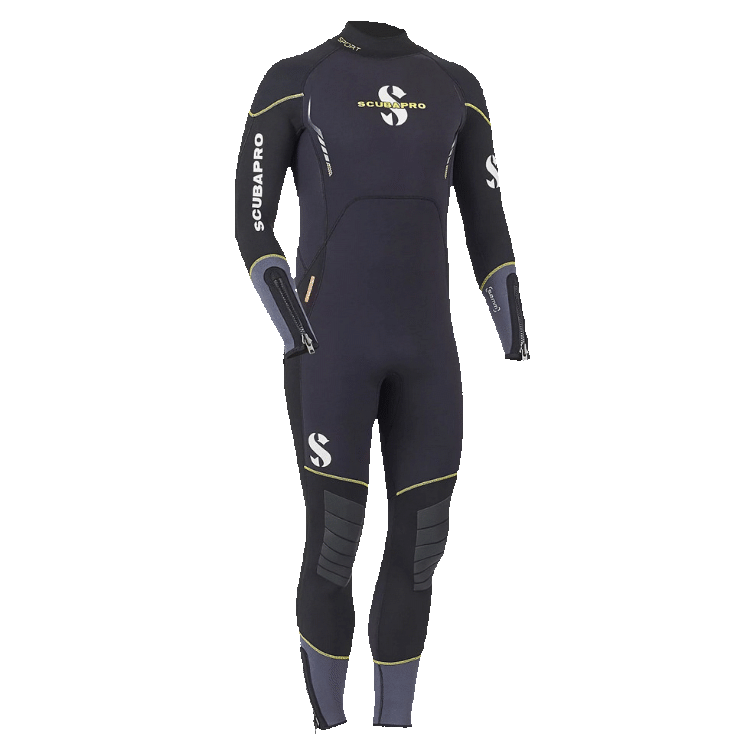 MSRP: €359
Our ScubaPro Sport Steamer 5mm review
Below you find everything you need to know about the ScubaPro Sport Steamer 5mm, its features, specs and what we like, and don't like about it.
ScubaPro makes some super solid wetsuits and I especially like the Sport Steamer 5mm.
The ScubaPro Sport Steamer 5mm is super comfortable, has a great fit, and is among the warmest 5mm wetsuits I've dived in.
The Sport series comes in 3mm, and 5mm, and this one is the perfect ratio between cost, warmth, and flexibility.
While most other 5mm wetsuits are only suitable for temperatures down to about 20°C, this one is rated for 10°C – 18°C! To be honest, if you do plan on diving in water this cold, get the ScubaPro Everflex Steamer 7mm, as that one will be much more convenient and safe.
Nevertheless, a 5mm wetsuit is super flexible and always a good investment for every beginner scuba diver and is also available as a women's edition.
The suit features a back-zip with minimal water exchange and the cuffs are easy to get in and out of. Plus, the design is really nice!
The biggest drawback I found was that it doesn't come with a hood, so you'll have to buy your own. While some divers like it this way, I personally prefer 5mm and thicker wetsuits to come with one attached since it reduces flushing and increases the heat conservation.
As with all wetsuits, you have to get the sizing right and every manufacturer has their own quirks and sizing chart.
ScubaPro wetsuits usually feature longer sleeves so if you are on the shorter side, keep this in mind.
Last but not least, these suits aren't the cheapest ones out there but as usual…quality comes at a price.
A worthy contender to the spot of the best 5mm wetsuit is the Bare Reactive 5mm, however, the ScubaPro is a bit cheaper and more flexible.
Conclusion
If you want a super flexible, comfortable, and top-rated 5mm wetsuit, you cannot go wrong with the ScubaPro Sport Steamer 5mm!
Where to buy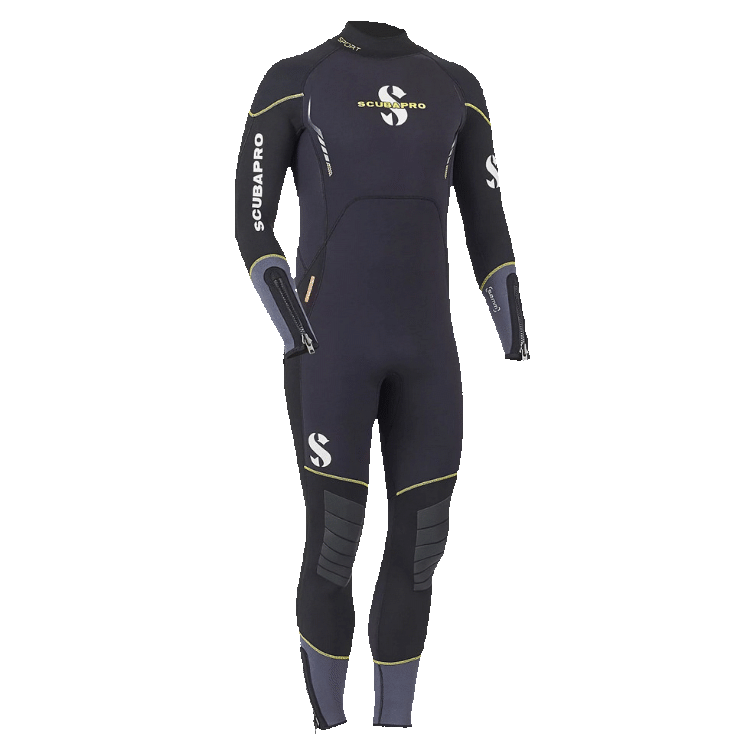 MSRP: €359