The Sony RX100 is a typical point-and-shoot style compact camera that offers good image stabilization and autofocus.
The specs are much better than in comparable units and if video is your main focus, then you will find a lot of good opportunities in this camera.

Already know the Sony RX100 is for you?
In that case, click on one of the links below for the latest prices. If you are undecided still, read the rest of the review to find out if the Sony RX100 is what you're looking for!
Reasons to buy
Small and lightweight

Tilt screen

Good autofocus

Good choice for videos

Really helpful image stabilizer
Reasons to avoid
Requires good artificial lighting

Reports of burned-out flash
Where to buy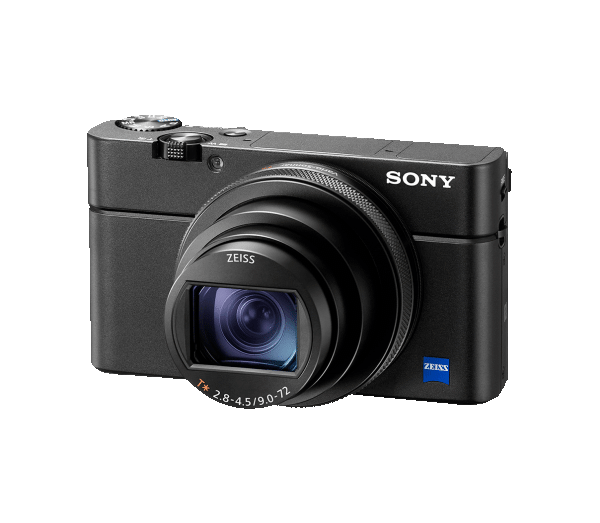 MSRP: €1195
Our Sony RX100 review
Below you find everything you need to know about the Sony RX100, its features, specs and what we like, and don't like about it.
Point-and-shoot cameras make for great budget-friendly underwater cameras as they help stabilize your images more than other compact cameras.
The Sony RX100 is a direct competitor to the Canon G7x so if one of them interests you, it will probably be between these two which one you take. The big difference between the two is that the Sony RX100 is a little better for video (but at a higher price) and the Canon G7x takes slightly better macro shots at a lower price.
It's of course pretty lightweight with all the advantages of compact cameras. It's maybe even a little too light so invest in good housing to protect it from impact.
It features a tilt screen, great autofocus, and dynamic range. In my opinion, this even bests some introductory DSLRs out there.
Especially if you are looking for something that doubles as an underwater camera and a Vlogging camera, you will love the Sony RX100.
The Sony RX100 for underwater photography
The Sony RX100 is a professional-grade compact camera and excellent for underwater photography.
It has a maximum shutter speed of 1/32000 sec which is astounding for a compact camera.
Image stabilization is key, especially in shaky underwater environments and it's something the Sony RX100 does really really well.
If you enjoy taking underwater videos, this is also a good choice which offers more flexibility than a GoPro or other action cams. In addition, the screen (which can be tilted) gives you a better preview which comes in handy.
It's also where the super-slow-motion mode comes in handy and delivers some truly spectacular results. I really like the effect at the start of my videos when I show the water entry, for example from a boat or zodiac.
Last but not least, the autofocus is super good and makes wide-angle shots of Makos and Manta rays much easier than with other compact cameras.
A drawback is rather poor low-light performance which requires strong external lighting at all times.
Underwater housing for the Sony RX100
The best underwater housing for the Sony RX100 is the Fantasea FRX100 VII S with a depth rating of 60m / 200ft.
Conclusion
Get the Sony RX100 if you are looking for a mid-range compact camera that has good autofocus and dynamic range while still not breaking the bank.
Specs & Features
| | |
| --- | --- |
| Type | Compact Camera |
| Weight | 0.3kg (0.64 lbs) |
| Megapixels | 20.1 MP |
| Resolution | 1080p (video) |
| Good for | Videos |
| Zoom | 2.9x |
| Media Type | Micro SD |
| Other Features | |
Where to buy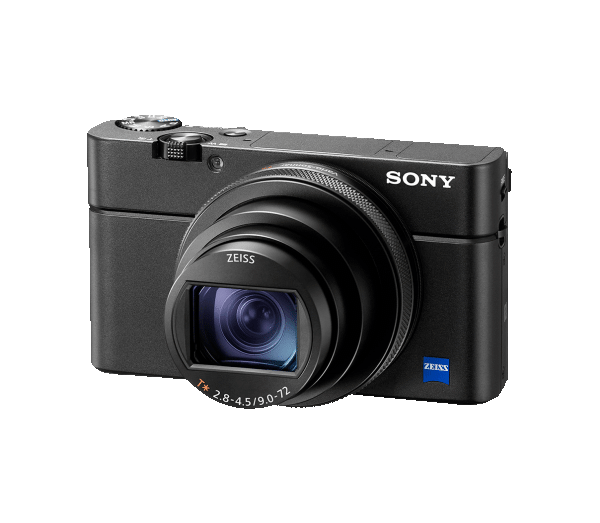 MSRP: €1195