Germany is a great country to visit and should be on every Europe travel bucket list.
Historic castles are just as much part of the culture and identity as sprawling cities like Berlin, Hamburg, Munich, or Cologne. Frankfurt is usually the first stop for everyone visiting the country as it is home to the country's largest airport and also one of the biggest cities.
While the annual Octoberfest in Munich, the history of the Berlin Wall, and a Rhine cruise might be some of the usual to-dos for every traveler, there are also lots and lots of scuba diving spots in Germany.
It should come as no surprise as Germans are crazy about diving and the country home to the second largest diving population in the world (with the first one in the USA).
What makes diving in Germany so interesting is its versatility and the number of different underwater environments you can find.
In the North, you have not one but two seas with the North Sea in the West and the Baltic Sea in the East.
The North Sea is not really the best diving area, although you can do so from the UK.
Wreck divers will know that the Baltic Sea is home to ten thousands of wrecks, most of which still lay undiscovered, and is one of the top wreck diving spots in the world.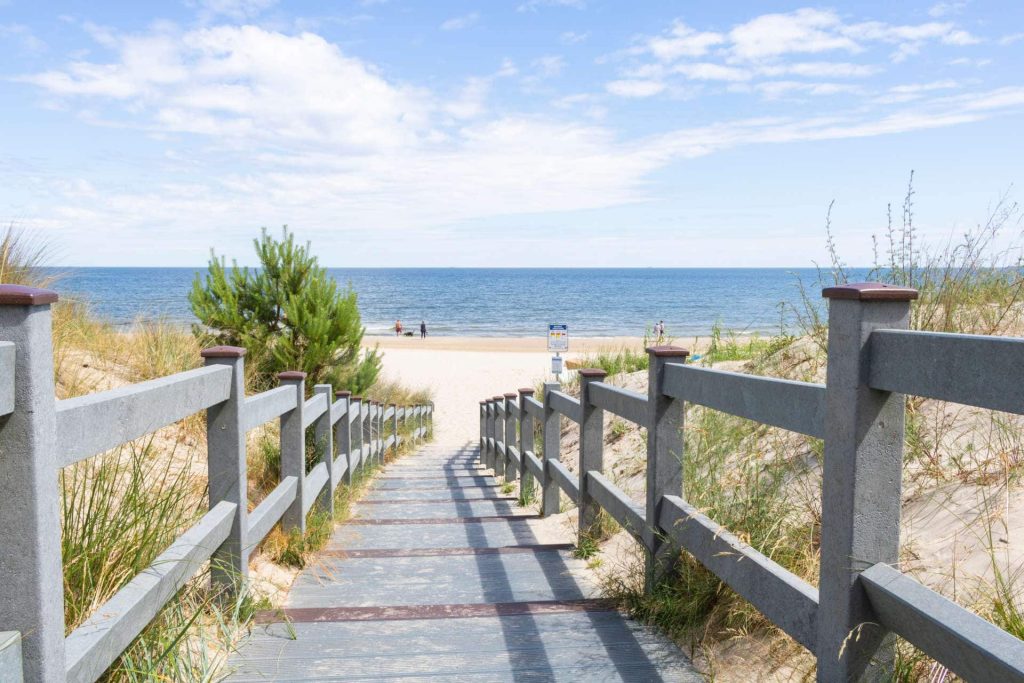 Moving further South on the map (which you will find below), you'll come by some of the greatest cave diving adventures for divers in the world: Mine diving in one of the many quarries and flooded mines.
Besides mines, you have large and deep lakes like Hemmoor, as well as plenty of cool indoor diving opportunities in the Cologne, and Essen area.
The South then awaits with another completely different diving environment and you have the giant Lake Constance in the West which can be dived year-round and is home to one of the premier wrecks in Europe, the Jura.
Towards the East, you have the famous city of Munich, which also happens to be home of one of our Social Diving dive centers.
Here you have dozens of freshwater lakes, all of which classify as low-altitude diving, that are great for some freshwater diving.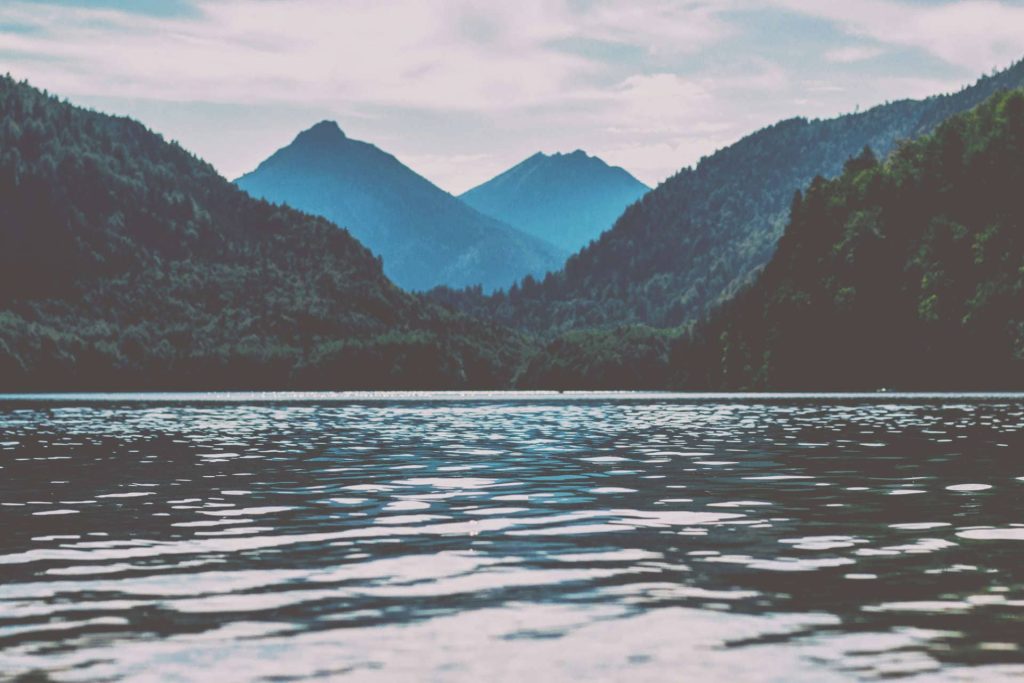 Last but not least, the Alps on the border to Austria and Switzerland are home to incredible mountain lakes, and by far the best altitude diving region in the world.
As you see, there is a lot to discover so let's check out the best dive sites in Germany!
The best dive sites in Germany
Lake Starnberg, Bavaria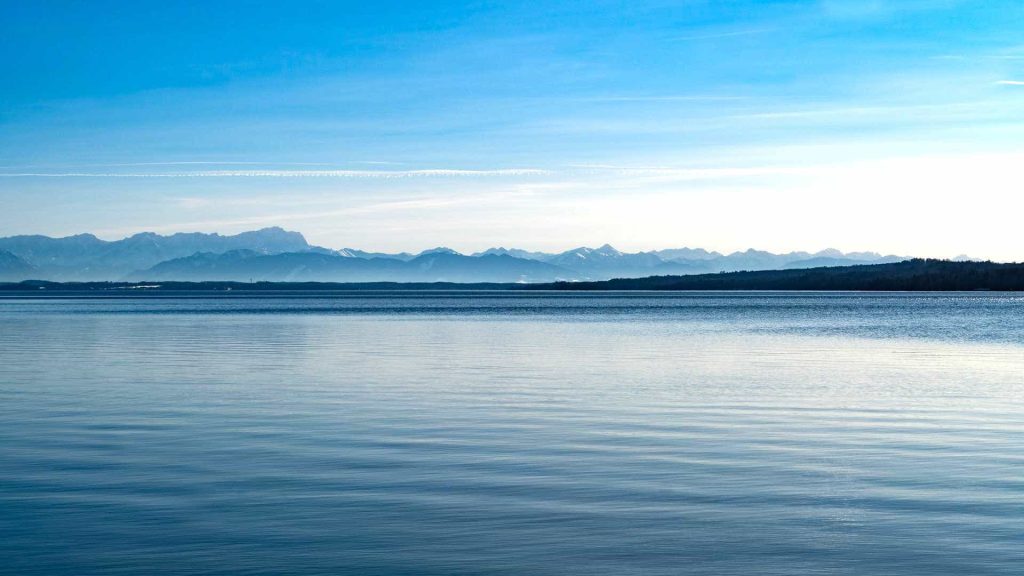 Lake Starnberg is one of the largest freshwater lakes in Germany and arguably the best dive spot in the country.
You'll find it all here: Plenty of fish, rock formations, underwater drop-offs, wrecks, and other cool stuff to explore. Dozens of dive sites await all levels of divers, however, you absolutely need to observe local regulations.
It's best to book some guided diving here to get to the good spots and plenty of dive centers offer tours here. Check out our packages!
The lake is 125m/400ft deep, making it one of the premier deep diving and technical diving destinations in Germany.
Most famous dive site: Drop Off in Allmannshausen ("Steilwand Allmannshausen")
Lake Hemmoor, Cuxhaven, Lower Saxony
Lake Hemmoor ("Kreidesee" German:"chalk lake") is one of the most popular diving spots in Germany and frequently visited by local and international divers. More than 30,000 people come here every year to explore the 60m/200ft deep lake with crystal clear water and so much to explore.
It used to be an opencast chalk mine that was flooded in the 1970s and you can still find the remains of what used to be here: The old main road, remains of houses, forests, tools, and vehicles.
Look for the famous sunken plane, a plastic shark, and cars, and of course there is also plenty of flora and fauna. Perfect for underwater photographers!
The water can get relatively warm in the summer with surface temperatures racing 25°C/80°F, however, below the deeper thermoclines, you'll be faced by 4°C/37°F water.
Most divers use a drysuit here when diving deep, so consider bringing one.
There is a full-time dive center by the lake where you can get your tanks filled, and get day passes to dive. Accommodation can be booked for one or more nights in lodges, and there is also a decent campground.
Felicitas & Nuttlar Mine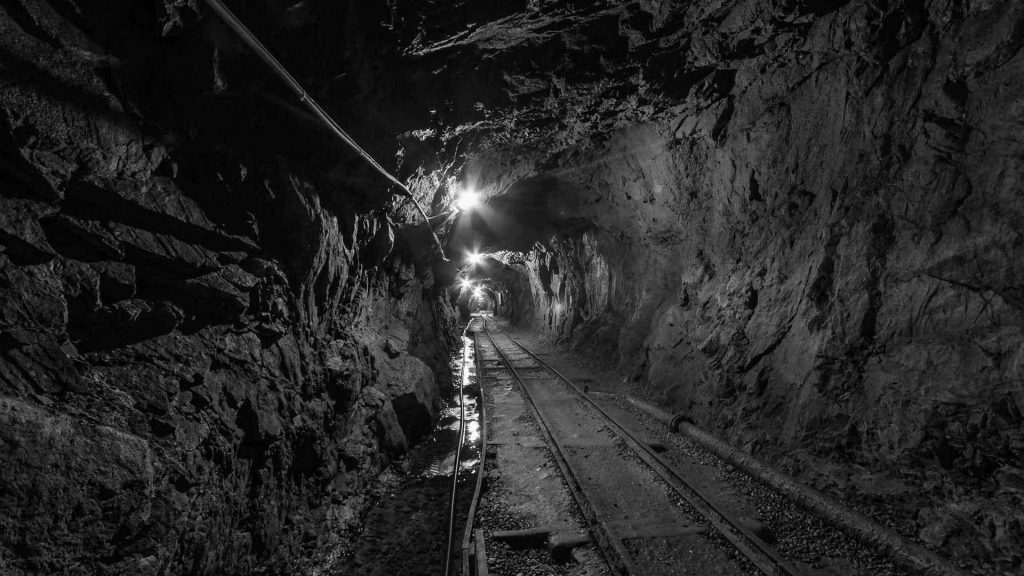 Mine diving is a form of cave diving and Germany is a prime destination to do so.
The West of Germany used to be a hotspot for coal and rock mines, some of which are now flooded. Naturally, they make for incredible dive spots and the Felcitias, as well as Nuttlar mine, are just two examples thereof.
We think the old slate mine Felicitas is the prettier dive spot, however, Nuttlar can be dived in without a cave diving certificate under professional supervision.
Both places look like time was frozen below the surface and you'll find mostly everything like it used to be: Vehicles, technical equipment, roads, tracks, and more.
If you are a technical or rebreather diver or a super experienced recreational diver with some overhead environment experience, these dives should absolutely be on your bucket list!
Yes, the water is cold, but it's so worth it!
Sundhäuser See, Thuringia
Lake Sundhäuser is 31m deep and features great visibility (10-15m/30-45ft) all year round.
The topography of the lake is interesting and home to plenty of marine life. Freshwater fish, crabs, and sponges can be encountered here.
The most interesting part of the lake, however, is the sunken village of Nordhuisia which was specially built for divers. Some even call it the "Atlantis" of Germany.
You'll find houses, a cemetery, a church, and even wooden "residents" in their homes. The entire town was built after the imperial city of Nordhausen from environmentally friendly materials.
If you like to dive for wrecks, you will find 3 of them spread around underwater.
The water temperature is cold so take a drysuit, and a good underwater camera on your dives.
Baltic Sea (Rügen Island & Rerik)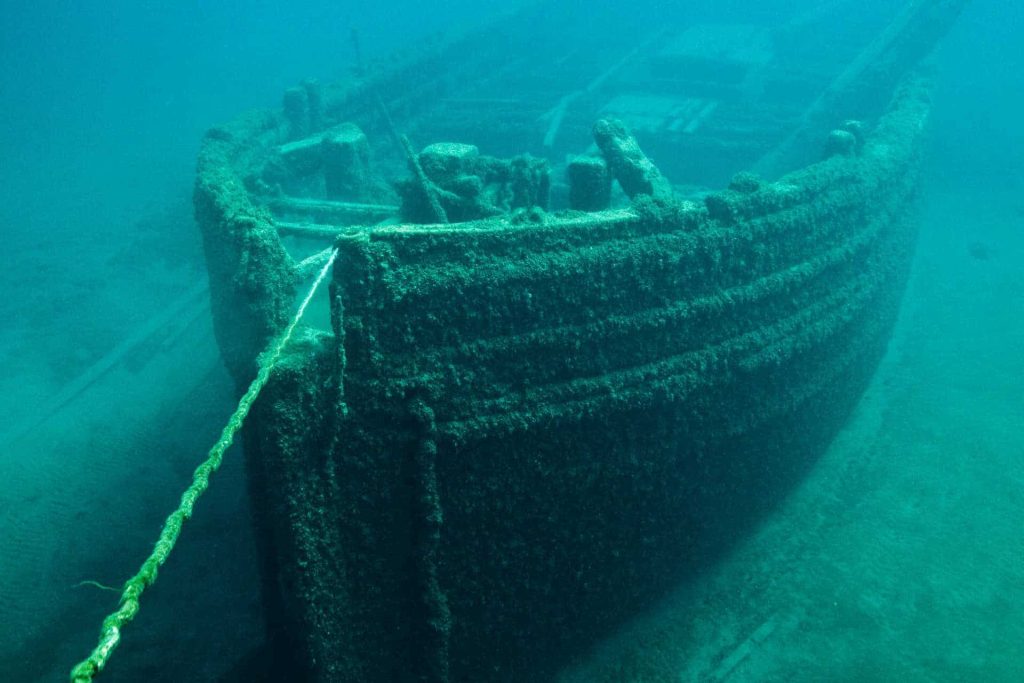 There are many different dive spots in the Baltic Sea which are excellent for beginners and experienced divers alike. We picked the island of Rügen as a prime example as it is located far in the North with both shore and boat diving available.
Thousands (yes thousands!) of wrecks are sunk here and you can dive at dozens of them easily. From sailboats to trawlers, and even submarines, you can find anything in these waters.
Besides wrecks, there is plenty of fish and plants to see, as well as some pelagics. The spawning season of sea hares is a great time to dive here!
If you are really lucky, you can encounter seals on your dives, as well as narwhales, and dolphins. We've heard reports of even bigger sightings such as humpback whales but never encountered them ourselves.
The Baltic Sea only has an average depth of 55m/180ft and large parts of it are only around 15-20m/65ft deep. As such, this is not the spot if you are looking for depth.
Riesenstein Quarry, Meissen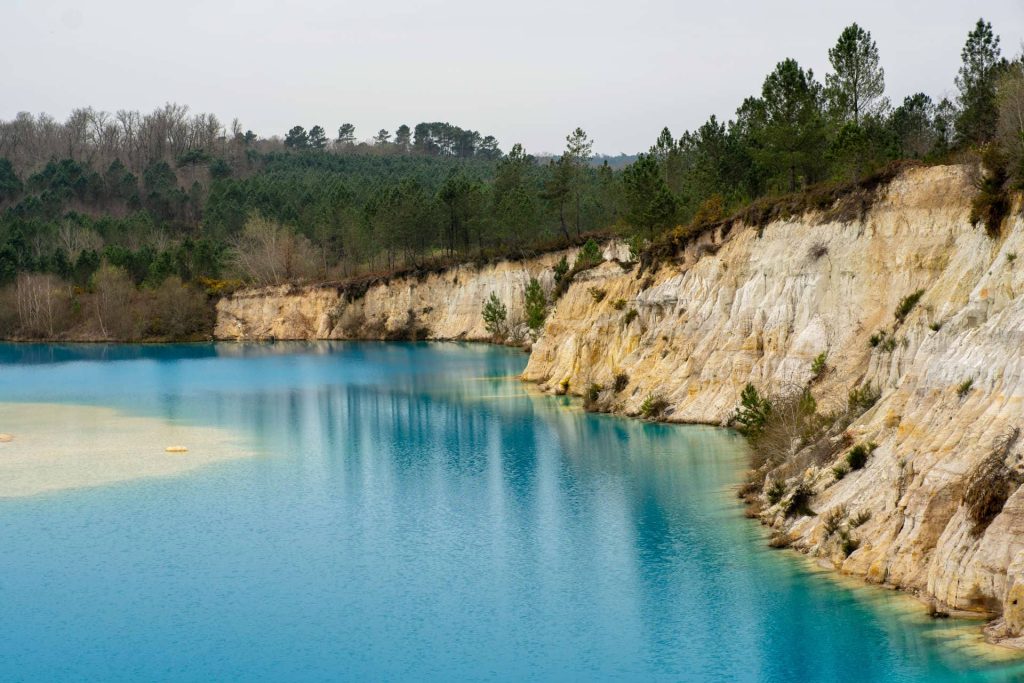 The Riesenstein quarry is located in Meissen near Dresden (a city you should definitely visit!) and is one of the best dive spots in Germany.
The quarry is 18m/60ft deep and features plenty of marine life such as perch, sturgeons, Northern pikes, eels, catfish, and crabs, in addition to some cool freshwater sponges, bryozoans, mussels, and polyps.
Süplinger Canyon, Magdeburg
The former quarry Süplinger Canyon is another great place to dive in Germany that awaits with good visibility, lots of fish, and other cool stuff to explore.
It's only about 12m/39ft deep with visibilities of 6-8m/19-26ft on average, making it a nice dive site for beginners in Germany.
You'll find some sunken wrecks such as a sailing boat, a construction wagon, cable drums, and more here, besides plenty of freshwater fish such as sturgeons, catfish, whitefish, and even freshwater jellyfish!
Diving here requires a day ticket and registration with the local dive base.
Lake Walchen (Walchensee), Bavaria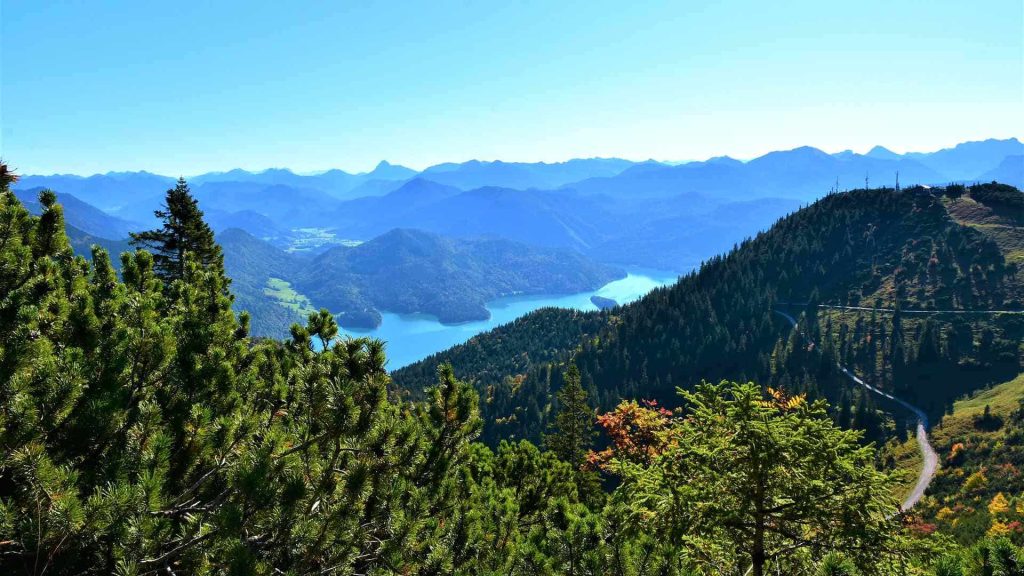 The Walchensee in Bavaria is one of our favorite mountain lakes in the Alps and one of the best dive spots in Germany.
Its close proximity to Munich (~75km/55mi) and beautiful scenery all around make it a hotspot for divers, surfers, bikers, hikers, and other outdoor enthusiasts. You should get here early if you travel by car, or else you won't find a parking spot anymore.
With a maximum depth of 190m/627ft it is one of the deepest and largest lakes in the region and a paradise for technical and recreational divers. An Advanced Open Water Diver certification is recommended before diving here, as the lake is super deep at most places and not easy to dive in.
You can find large drop-offs, bizarre rock formations, sunken boats, and various types of fish here, as well as some cars.
Pack a thick wetsuit or drysuit, though, as temperatures below the third thermocline are at 4°C/39°F all year.
Lake Constance
Lake Constance is another heaven for scuba divers, with lots of dive sites to explore and home to the famous Jura wreck. The old paddle steamer sank in 1864 after colliding with another ship and is one of the best wreck dives in Europe.
Other than that, there are lots of small freshwater fish, relatively clear water, and the "Teufelsstich" ("devil's sting"), a cool rock formation that can be see from above the surface during low tide.
Drysuits are absolutely recommended when diving here, as well as some solid diving skills. Diving in lake Constance is not "easy" and requires some experience.
There are some dive bases around and of course, we also offer excursions here.
Lake Constance borders on three different countries, so there is also the option to visit it from the Austrian and Swiss sides.
Lake Messinghausen – Lake in the mountain
Lake Messinghausen is an old quarry turned into a lake. What makes this 45m/150ft deep lake special is that it is inside a mountain.
It is often named one of the best dive spots in Germany by local and international divers alike and should be on your bucket list.
You can find plenty of leftover remains of the work that had been done here before such as boats, a bus, tubes, and some other artifacts. Visibility is generally much better than in natural lakes so be sure to take your underwater camera with you on your dives!
Diving here is for experienced divers only (Advanced Open Water Diver or more) and those with less than 100 dives need to be accompanied by a dive instructor.
Diving here is only possible with a day ticket, but the year pass has a much better value. It's a popular dive site so get them early!
Runner Up: Indoor Diving
Indoor diving is very popular in the central states of Germany, mainly due to the lack of alternatives for diving in winter.
Indoor diving is usually done in large pools that go down to 20m/65ft+ in some cases. The water is reasonably warm and clear and if you're in the area of Cologne anyway to see the famous cathedral, it's worth considering doing a couple of dives here.
A few great places to check out: Dive4Life in Essen and Gasomether in Düsburg.