The Shearwater Teric is the top-of-the-line offering of the Shearwater dive computer line and rightfully so.
It's a powerhouse, can be used for any kind of diving and looks amazing.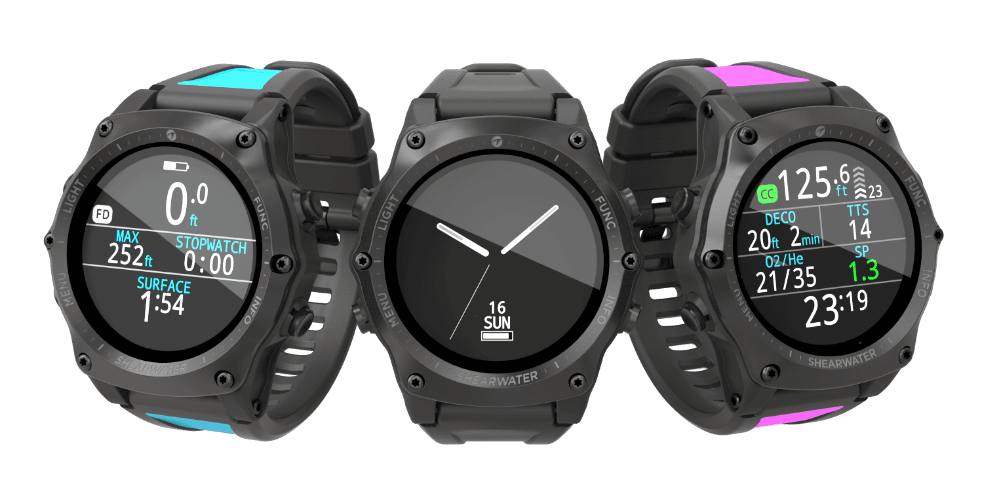 Already know the Shearwater Teric is for you?
In that case, click on one of the links below for the latest prices. If you are undecided still, read the rest of the review to find out if the Shearwater Teric is what you're looking for!
Reasons to buy
The best wristwatch-style dive computer

Super reliable

Super reputable maker

Any type of diving supported

Offers air-integration

Bright display

Many different dive modes

So many more...
Reasons to avoid
Expensive

No multi-sport capabilities

Could be too large for small wrists
What could be improved
Make it a smartwatch
offer a smaller version for smaller wrists
Where to buy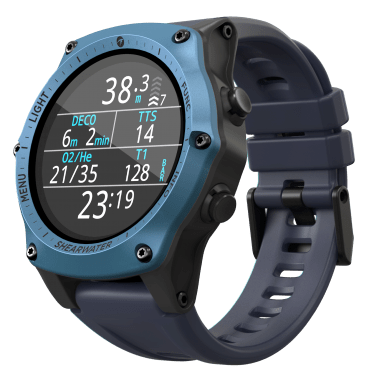 MSRP: €1299
Our Shearwater Teric review
Below you find everything you need to know about the Shearwater Teric, its features, specs and what we like, and don't like about it.
Man, this thing is a beauty and a beast at the same time. A full-sized wrist-style dive computer with all the bells and whistles that the name Shearwater brings with it.
The Shearwater Teric is extremely well built, features a large display, multiple gas options, a stunning look, and it just works.
Shearwater is one of my go-to brands for dive computers and their entire line is top-notch.
Who this dive computer is for:
Professionals: Dive Professionals love the Teric for many reasons. It is simple to use, looks great, allows for any kind of recreational or technical diving, and comes in a handy size.
As instructors or dive guides, we need to set our decompression settings in a way to accommodate the majority of divers in our group.
The Teric uses a Bühlmann Z-16 algorithm which is not as "conservative" as others out there and may be used whether you do recreational or technical diving.
Technical Divers: Technical divers will appreciate the Shearwater Teric for most of the reasons instructors and Dive Leaders do.
The aforementioned Bühlmann Z-16 can be considered the gold standard in technical diving and is also my preferred choice of algorithm.
The options for gradient factors and other tweaks are extensive and leave nothing to be desired.
Recreational Divers: If you like diving and go on at least one or two dive trips per year, the Teric is an excellent choice.
Not only does it include anything you could ever want in a dive computer, but it also looks absolutely fantastic while doing so.
Yes, it is expensive, yes you can get great dive computers for much less.
However, if you are looking for a new watch anyway and like the solid, "masculine" look of the Teric, the price difference between buying a watch + computer and buying the Teric is not so great anymore.
It also comes in a variety of colors and even a special edition that looks really fancy.
All in all, the Shearwater Teric is the best dive computer of 2023 and way beyond.
Where to buy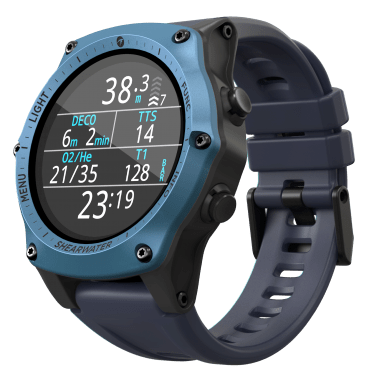 MSRP: €1299