The Apeks XTX200 is a coldwater-certified heavy-duty scuba regulator that features a solid design, great value and is totally indestructible.
I have used mine (I own several) on literally thousands of dives and not once has any of them failed me, experienced a freeze or not worked properly.

Already know the Apeks XTX200 is for you?
In that case, click on one of the links below for the latest prices. If you are undecided still, read the rest of the review to find out if the Apeks XTX200 is what you're looking for!
Reasons to buy
Coldwater certified

Never freezes

100% reliable

Great hose routing for backmount

Rubber turn knob (good for your hands)
Reasons to avoid
Hose routing could be better for sidemount
What could be improved
Add additional 5th port
Where to buy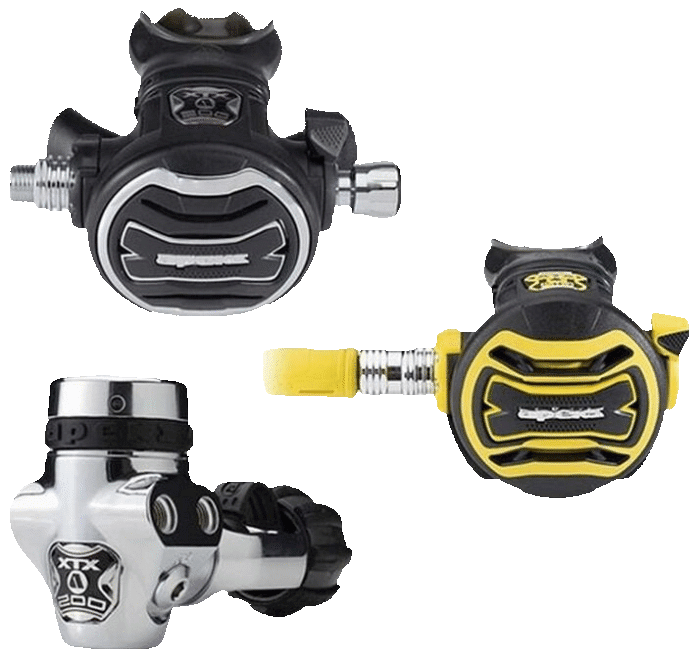 MSRP: €899
Our Apeks XTX200 review
Below you find everything you need to know about the Apeks XTX200, its features, specs and what we like, and don't like about it.
The Apeks XTX series is the best scuba regulator series 2023 and the XTX200 is its flagship model.
Coldwater, cave diving, dirt, scuba tanks, or being dropped out of a driving car, the Apeks XTX200 can do it all.
It looks cool, works flawlessly, and if you dive backmount, the hose routing is super clean, as well.
ALL regulators at Social Diving are XTX200 and we will probably never get anything else for our students or staff.
It has been around for a long time and has seen some design changes, however, it is one of the most-sold diving regulators ever made for good reasons.
Coldwater, cave diving, dirt, scuba tanks, or being dropped out of a driving car, the Apeks XTX200 can do it all.
I really like the rubber knob to screw in the regulator into the tank valve. It's such a nice touch as it will save your hands from hurting, especially in the winter when your fingers are cold.
It makes the entire regulator feel even more valuable which is exactly why the Apeks XTX200 is the flagship model.
Yes, there is the MTX series, as well as the Tungsten…but unless you are planning an ice diving expedition to Antarctica or prefer the design over the XTX200 I see no reason to upgrade.
If you want the best regulator for any diver, get the Apeks XTX200.
Conclusion
The Apeks XTX200 is one of the best scuba regulators ever made for beginners and experienced divers.
No matter what type of diving you do, the Apeks XTX200 will be your best friend.
Where to buy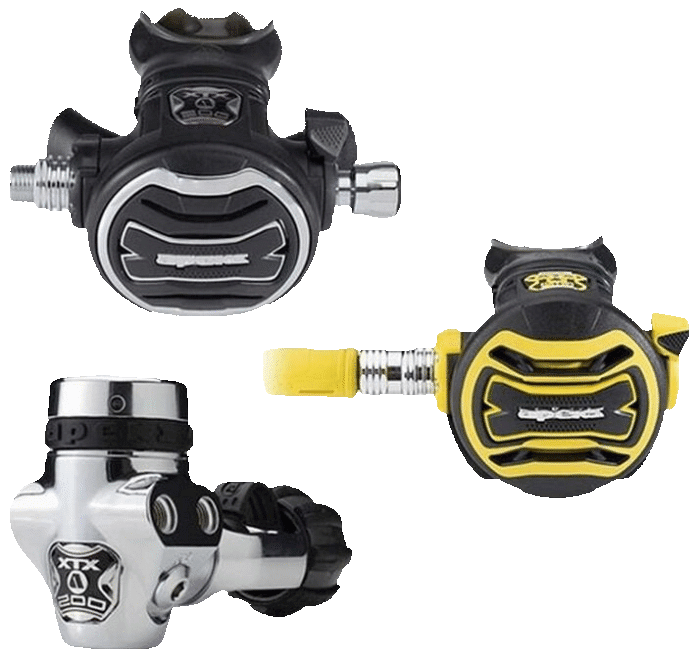 MSRP: €899