The Mares Prestige SLS is one of the classic ADV-style BCD designs out there and beginners will have no issue using it right away.
The way the entire BCD is laid out and how the colors are used makes this one of the most beginner-friendly BCDs on the market and a solid offering for anyone looking for a cheap BCD option.

Already know the Mares Prestige SLS is for you?
In that case, click on one of the links below for the latest prices. If you are undecided still, read the rest of the review to find out if the Mares Prestige SLS is what you're looking for!
Reasons to buy
Very sturdy

Great color coding

Lightweight
Reasons to avoid
It's a Mares product 😉

Some complaints about faults weight system

Weight pockets hard to insert

No bells or whistles
What could be improved
Improve integrated weight pockets
Lower price
Where to buy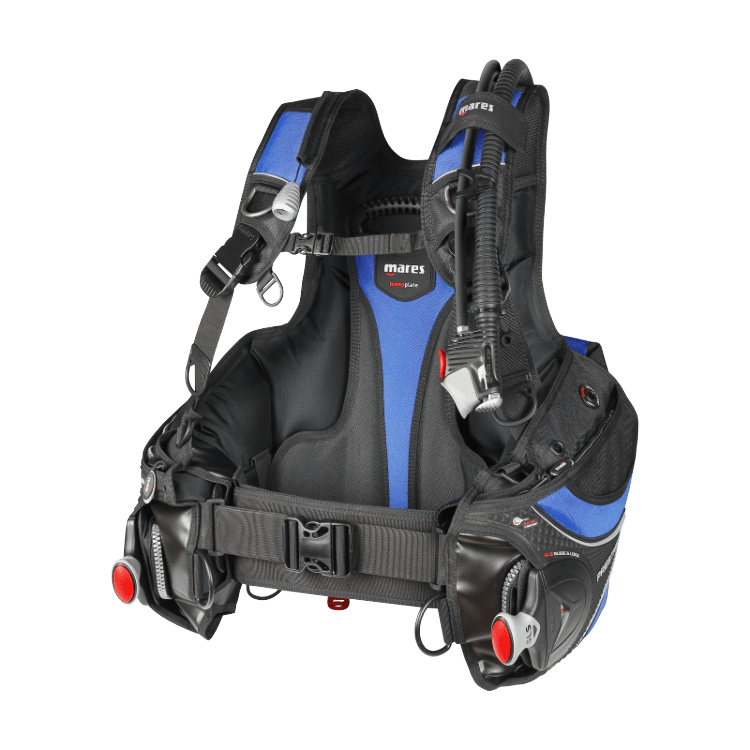 MSRP: €699
Our Mares Prestige SLS review
Below you find everything you need to know about the Mares Prestige SLS, its features, specs and what we like, and don't like about it.
The Mares Prestige SLS is one of the better Mares products out there and a sturdy and comfortable choice for mid-tier BCDs.
It has no extra pockets or fancy features, but it does the job it's supposed to do. Love the colors and Mares did a good job making it foolproof to use.
This is especially true for the inflator/deflator buttons which are easy to reach, have different colors, and are located at just the right spots.
You know I'm quick to criticize Mares products but I think in terms of ease of use they make some of the best inflator systems on the market.
I am not a fan of the way the weight pockets attach to the BCD and it can be really hard to insert them correctly. I've also heard some complaints about faulty weight systems but if you buy from a good dive shop they will replace it for you.
As always: Do some dry testing with any piece of equipment before using it in the water for the first time.
What I find wrong with it is the very steep price tag despite not being a Wing BCD. In the €500+ range, most competitors already start to offer basic back-inflate configurations and I believe Mares should go with the times and adopt the same approach.
Super easy to use and durable at the same time, the Mares Prestige SLS is a great choice for a BCD (and much better than the Mares Rover that's used by thousands of dive schools).
You can also find it in different colors and, in typical Italian fashion, in versions for both men and women.
Specs & Features
| | |
| --- | --- |
| Type | Jacket-Style ADV BCD |
| Lift Capacity | 10.8 kg to 18.3 kg (24 lbs. to 38 lbs.) |
| Bladder Location | Sides |
| Weight | 4.5 kg (9.9 lbs.) for Size L |
| Integrated Weight Pockets | Yes |
| Number of Relief Valves | 3 |
| Different Men/women versions | Yes |
| Other Features | |
Where to buy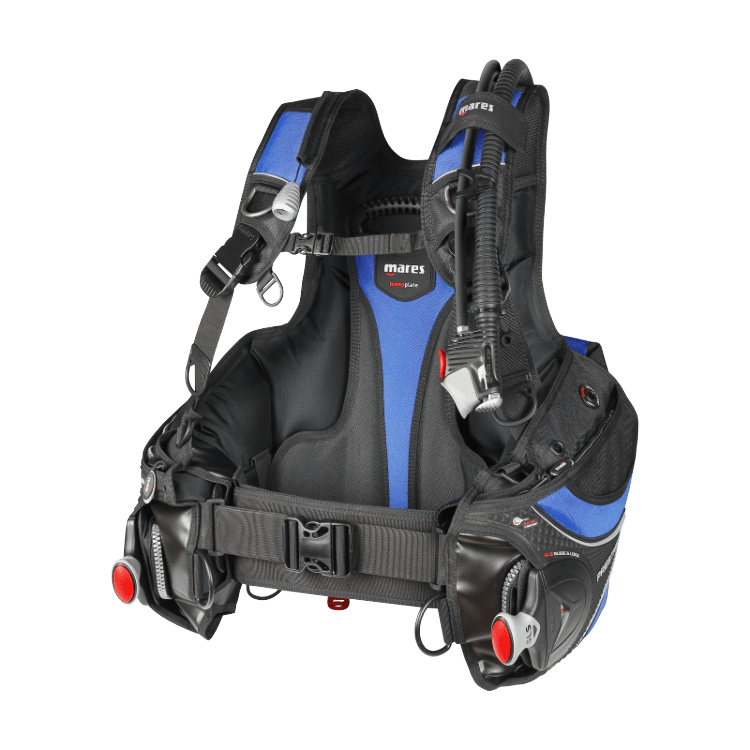 MSRP: €699