The ScubaPro Hydros Pro BCD is a unique type of BCD as it features a completely modular approach in which you can add or remove any part of the BCD you like.
The back-inflate wing bladder makes the Hydros Pro suitable for experienced divers and beginners alike and a BCD that can last you years to come.

There is also the Hydros X BCD which features an ADV-style side bladder configuration instead of the wing.
Already know the ScubaPro Hydros Pro is for you?
In that case, click on one of the links below for the latest prices. If you are undecided still, read the rest of the review to find out if the ScubaPro Hydros Pro is what you're looking for!
Reasons to buy
Extremely lightweight

Very versatile

Compand and durable

Lots of features

Completely modular

Back-inflate

Easy to replace parts

Dries quickly
Reasons to avoid
Price (you knew this was coming)

Quality management at ScubaPro could be better

Little lift differences between the sizes
What could be improved
Maybe use a little less plastic
Where to buy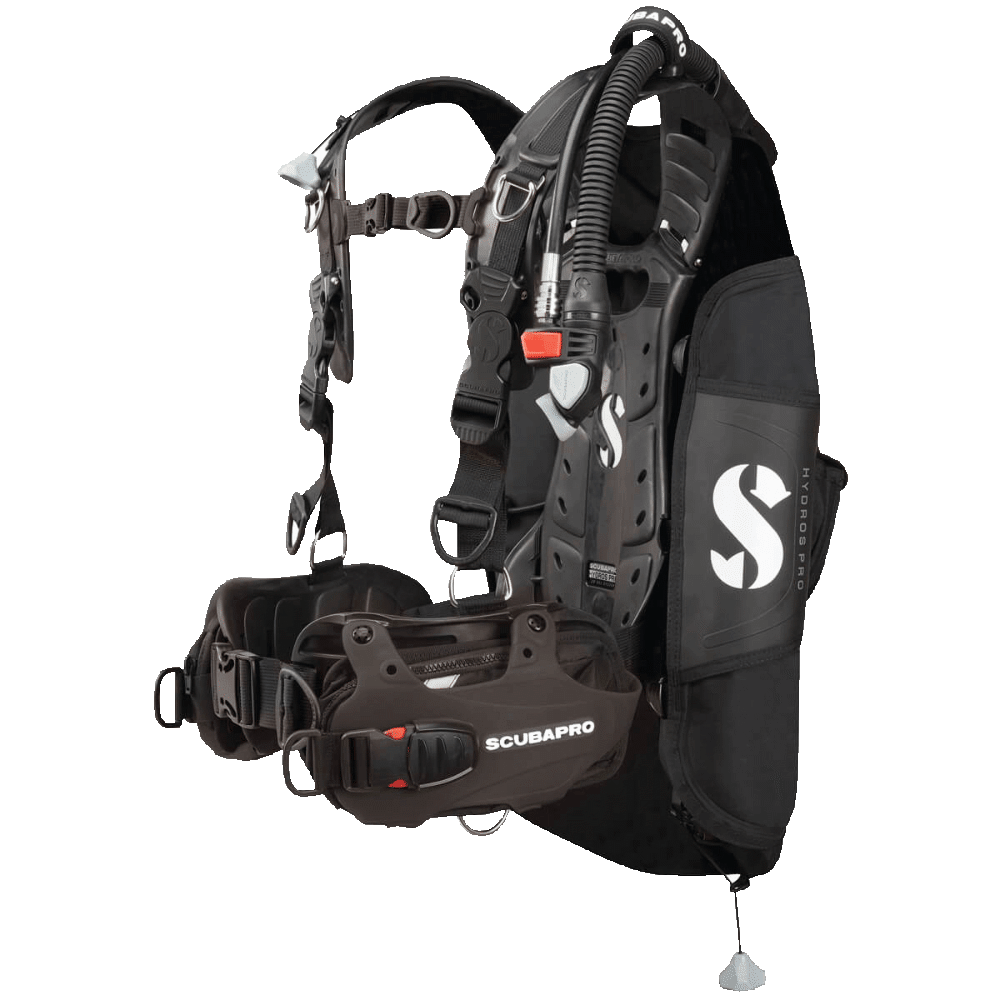 MSRP: €1399
Our ScubaPro Hydros Pro review
Below you find everything you need to know about the ScubaPro Hydros Pro, its features, specs and what we like, and don't like about it.
The ScubaPro Hydros Pro BCD in both its 4th and 5th gen version are some of the all-time best-selling high-end BCDs out there and get you the best non-backplate/wing BCD money can buy.
It features integrated weight pockets, super lightweight design, and a modular approach to using your kit.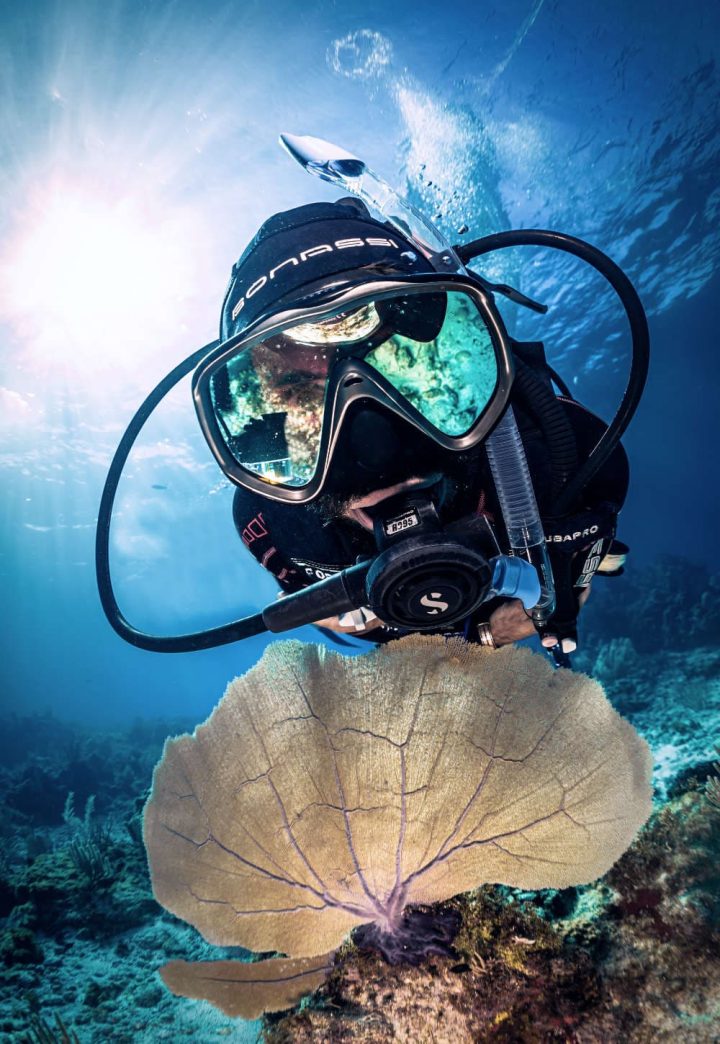 As expected from a BCD at this price point, the air bladder is on the back, thereby giving you much better buoyancy and trim in the water.
Unlike basically all competitors in this segment, the Hydros Pro can be taken apart completely and features can be added or removed as needed.
This means you could use all the bells and whistles when diving at home and drop the heavier weight pockets and such when traveling.
A cool feature I really like is that it ships with a backpack in which you can fit the entire BCD which makes it very convenient for traveling.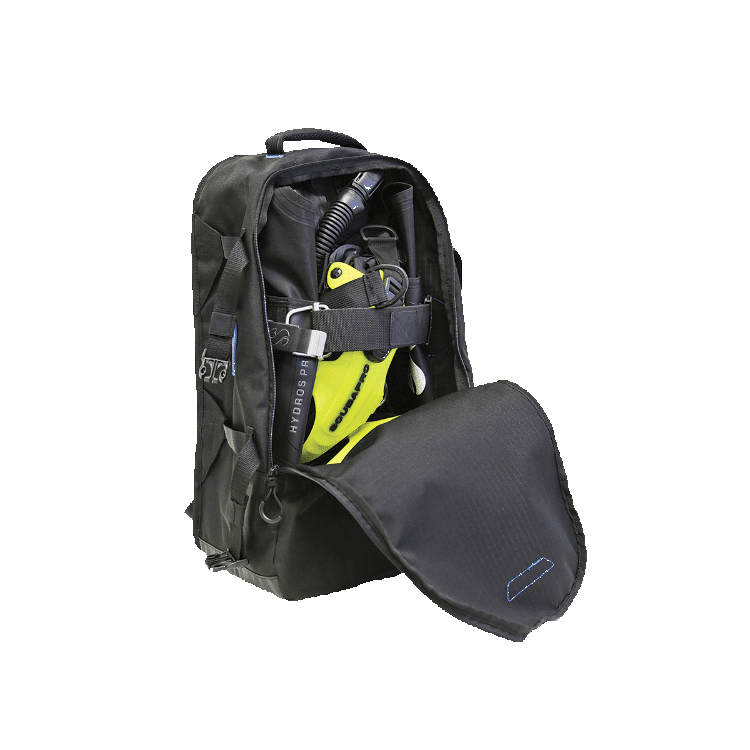 My tip: This system requires a little practice before you get comfortable with it. Try it out in shallow water or the pool and make sure you know how to use it before diving deeper.
By the way, the difference to the almost identical Hydros X is that the Pro has a wing bladder, and the X model is a AVD one.
The ScubaPro Hydros Pro has taken the BCD world by storm and if you can afford it, this is the best jaclet-style BCD money can buy.
Grab the right colors for your weight pockets and make sure to stand out above and underwater!
Where to buy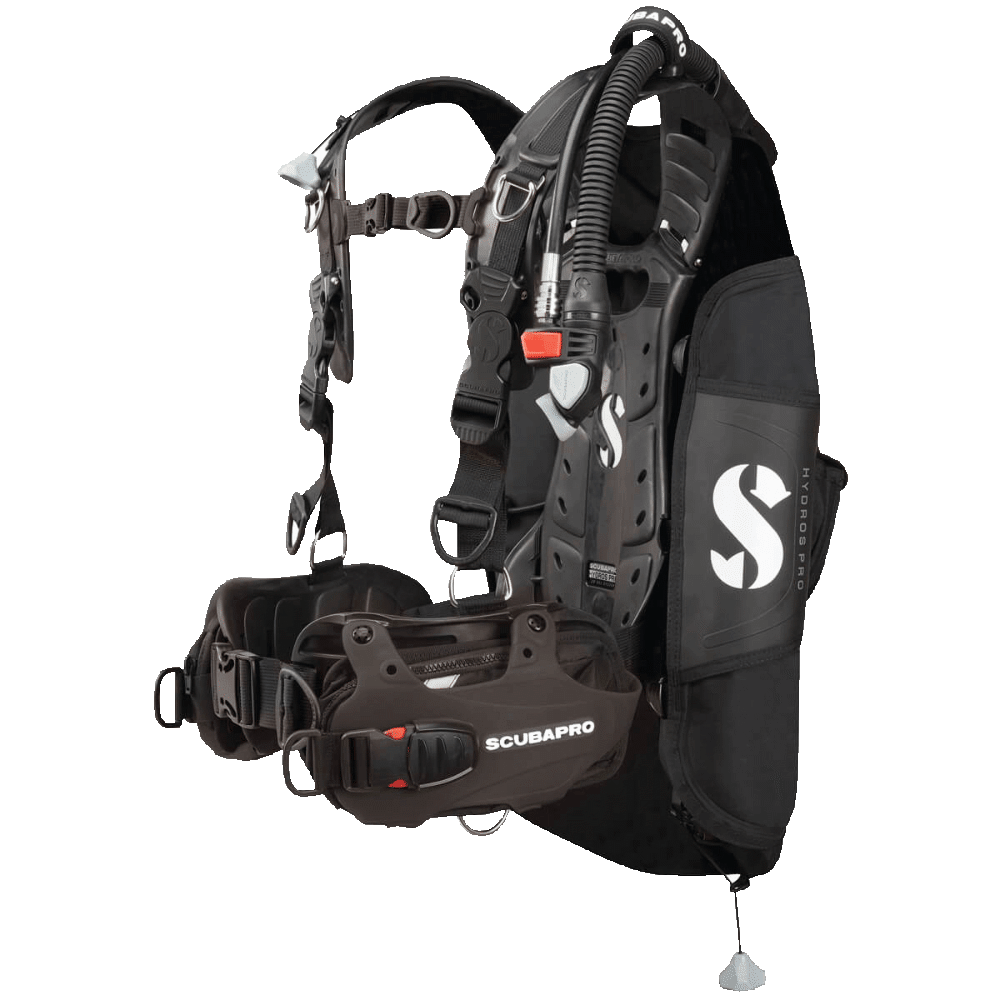 MSRP: €1399