Olympus is almost synonymous with macro photography both above and underwater.
The Olympus EM1 Mark 3 is no exception to this and delivers great specs with lots and lots of extensibility options.

Olympus EM1 III Review Summary
The Olympus EM1 mirrorless camera is a great budget-friendly underwater camera with incredible specs and made for macro photography. As all Olympus models you can extend it with numerous housing and lens options.
Already know the Olympus EM1 III is for you?
In that case, click on one of the links below for the latest prices. If you are undecided still, read the rest of the review to find out if the Olympus EM1 III is what you're looking for!
Reasons to buy
Great introductory underwater camera and a huge step up from compact ones

Much cheaper than full-frame mirrorless cameras like the Sony A7

Great for macro photography

Superb image quality

Olympus camera/housing bundles are all travel-friendly in size
Reasons to avoid
Dynamic range not at the level of a full frame mirrorless camera

Lowlight environments require very good artificial lighting

Hard to handle for some
Where to buy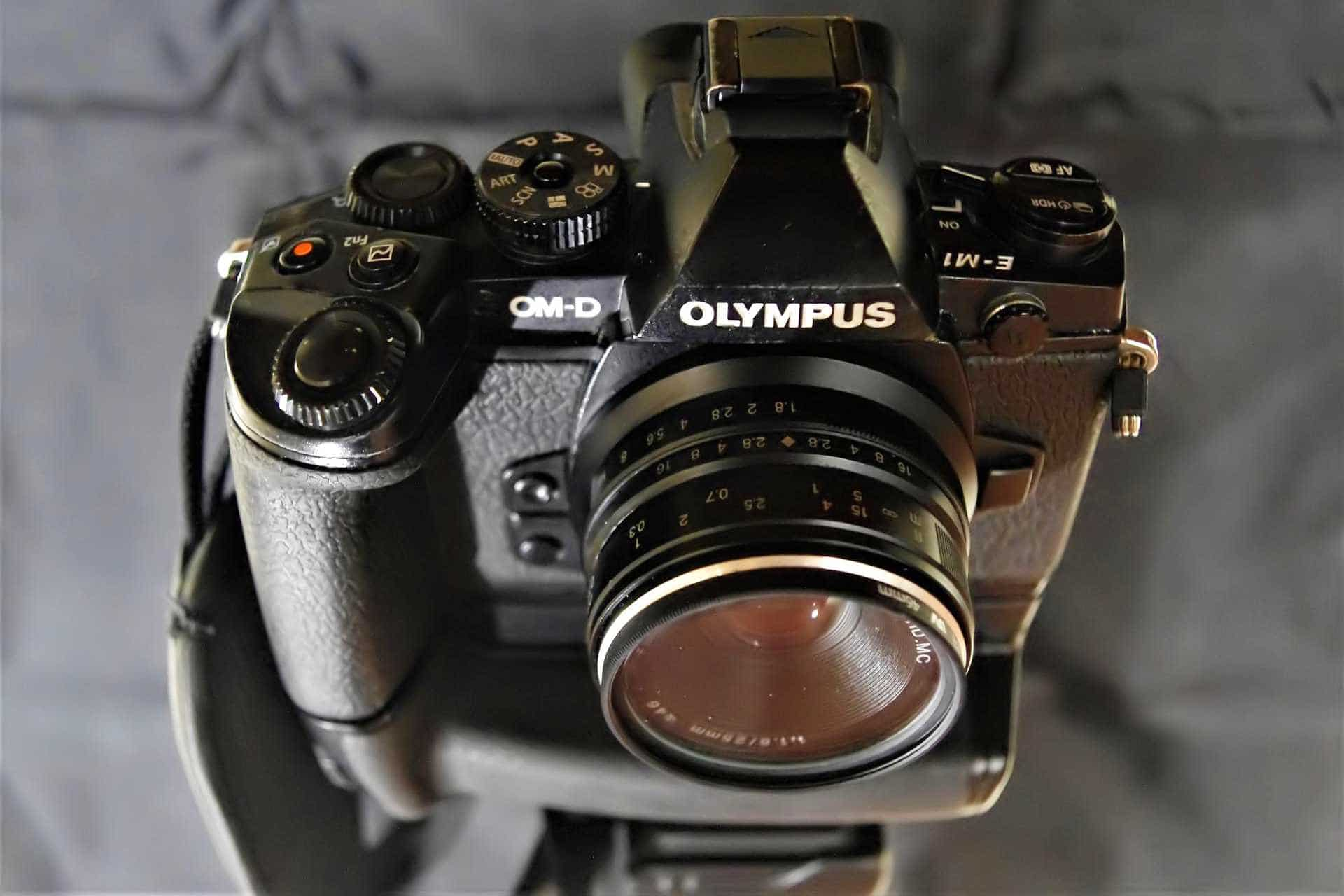 MSRP: €1599
Our Olympus EM1 III review
Below you find everything you need to know about the Olympus EM1 III, its features, specs and what we like, and don't like about it.
To call the Olympus flagship EM1 an "introductory" underwater camera doesn't really do it justice and must be taken in comparison to the other professional offerings out there.
If you love macro photography and capturing slow-moving objects/animals with your camera, this is an amazing piece of equipment.
Especially if you are upgrading from an Olympus TG-6 compact camera, the difference will be night and day.
In contrast to the former, the EM1 is highly extensible with multiple lense and housing options available and it will be quite some time until you outgrow it (if ever).
Just for reference, there are more than 58 difference lense options for the EM1 (I admit I have not used ALL of them) so whatever you're trying to do, you'll find the tools available for purchase.
The image quality is superb and there are lots of people taking incredible pictures with it.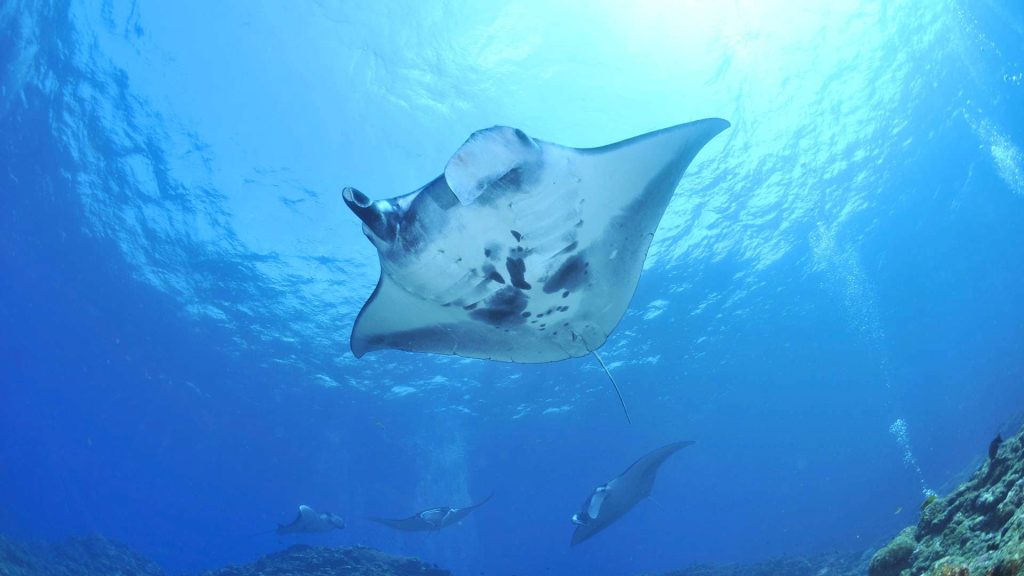 What makes all the Olympus cameras such great options for beginner to intermediate underwater photographers is their ease of use. All the housings are basically "set it and forget it" and foolproof so you'll never accidentally flood it.
Last but not least, all the Olympus kits are really travel friendly and the entire set of camera body, housing, lights, and so on easily fits into a carry-on bag.
This is especially handy when packing for a scuba diving trip and you are limited on luggage.
That said, any Micro 4/3 mirrorless camera is not up to par with a Full-Frame model and as such, cannot compete in terms of quality output and video performance.
It would be unfair to deduct points just for this fact, however, I would just like to point it out before you decide whether to go Micro 4/3 or Full-Frame. Scroll further down to see the full explanation of the differences.
The biggest drawback of the EM1, however, is its lowlight performance and ergonomics for some people.
While a full-frame camera like the Sony A7 performs great in low-light environments, the EM1 requires a lot of artificial lighting to produce quality images.
In my case, this was obvious when diving in lakes around Munich where it makes little sense to take extensive lighting options underwater, but the water color is generally darker.
People with larger hands than me might also struggle with the controls and buttons (on the surface) which are rather small, I felt.
The Olympus EM1 mirrorless camera is a great budget-friendly underwater camera with incredible specs and good video capabilities until your budget allows for a full-frame model.
Specs & Features
| | |
| --- | --- |
| Type | Micro 4/3 Mirrorless Camera |
| Weight | 1.4 kg (3 lb) |
| Megapixels | 20MP |
| Resolution | 20MP (photo), 4k at 60fps (video) |
| Good for | Photos, Videos |
| Zoom | 1x |
| Media Type | Micro SD |
| Other Features | |
Where to buy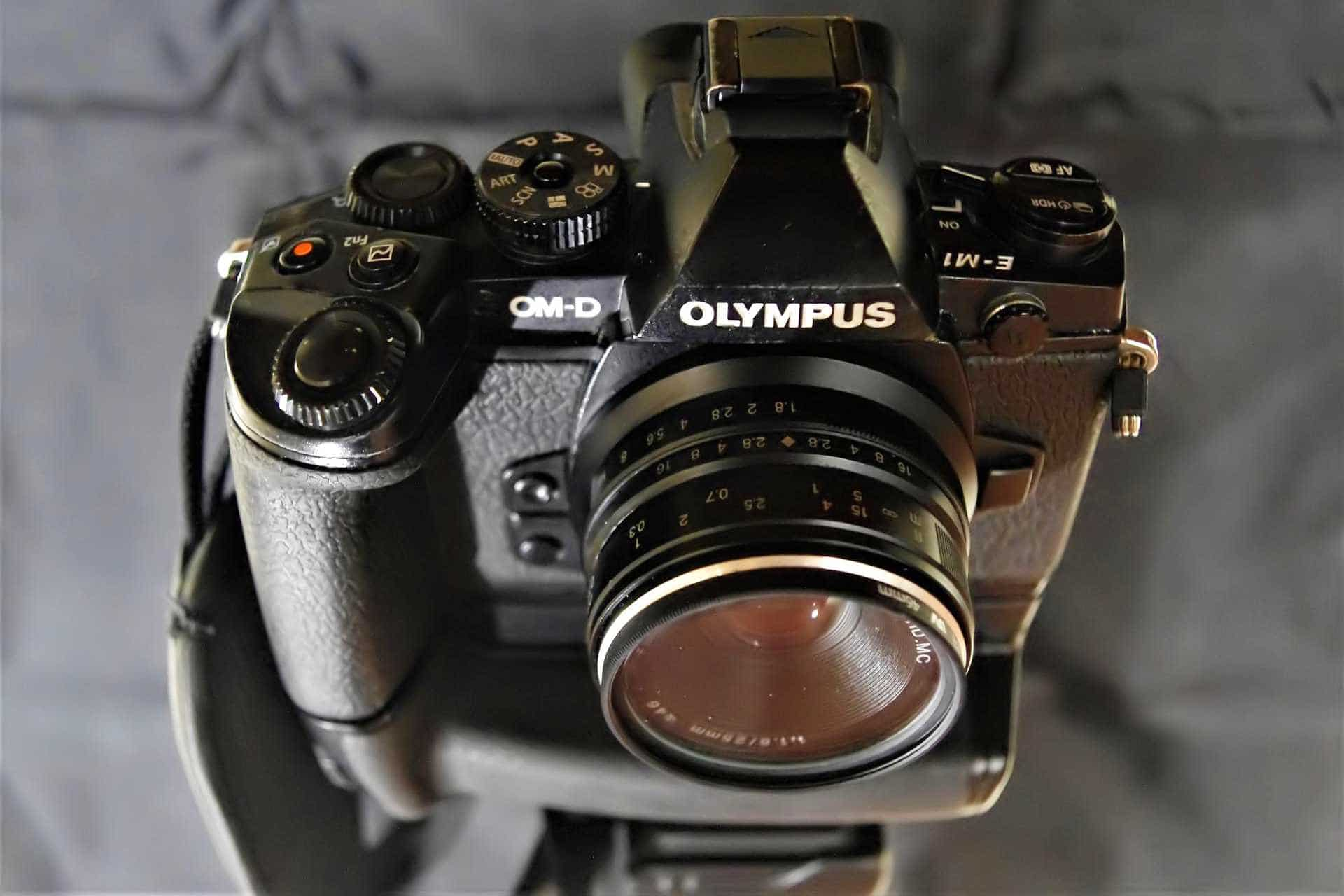 MSRP: €1599